$14.99
AUD
Category: Early Readers
Gafferty Sprout is a Smidgen. A Smidgen looks like a human, sounds like a human, and loves chips with curry sauce like a human if humans were three inches tall. If you took a human and shrunk it in the washing machine on a very hot spin cycle, you might get something like a Smidgen. Generations ago the re were lots of them, living in a maze of tunnels beneath the human village of Dundoodle. But then something happened and they just - disappeared. Now Gafferty, her parents and her little brothers Gobkin and Grub are the only ones left, and the tunnels are forbidden territory. And then Gafferty finds an old map. A map that shows a place deep within the maze where Smidgen tribes can go to meet. Smidgen tribes! Gafferty knows that she has to try to find them. But the tunnels are dangerous. And soon Gafferty discovers she's not the only one looking for the lost tribes, and that three inches of Smidgen hold more power than she ever imagined. The first book in a funny, magical adventures series for 7+ readers who love Terry Pratchett, Max and the Millions and The Borrowers.   ...Show more
$12.99
AUD
Category: Early Readers | Series: What Zola Did
Zola loves living on Boomerang Street with her mum and her nonna. Every day of the week is an adventure. But Zola has a problem. No matter how much she tries, she can't keep out of trouble. Like on Thursday, when she and the gang form a band and upset their cranky neighbour, Mr Walton . . . Collect all seven stories in the series - one for every day of the week! A wonderful series celebrating community, sustainability, diversity and family. Fun, heartwarming stories full of humour and feeling, sure to charm and engage newly independent young readers. 'Highly recommended . . . Full of humour and brimming with the close ties of family, and . . . community, children will love reading of Zola and her life.' Fran Knight ...Show more
$7.99
AUD
Category: Early Readers
Meet Ella and Olivia. Big sister. Little Sister. Best friends. It's Mum's birthday, and Ella and Olivia are planning a special TOP SECRET surprise! Can they pull it o? without Mum finding out?    
$7.99
AUD
Category: Early Readers | Series: Billie B Brown
Billie has found a baby bird. She really wants to look after it! But is Billie the right person for the job? Celebrating 10 Years of Billie B Brown in 2020!   
$14.99
AUD
Category: Early Readers
A fun and exciting story of footy, family, friends and fair play from one of Australia's favourite rugby league players.Twelve-year-old Teddy is woken by his dad in the middle of the night. A freak storm is raging, and there's an emergency at the rugby league fields. They have become a mud-pit, and the Meerkats Rugby League Club is no longer. If Teddy wants to keep playing rugby league, he will need to join his arch rivals - the Camden Rams. Based on James's own footy-playing childhood, Hat-Trick Teddy encourages kids to follow their dreams regardless of the obstacles in their way.James is a hugely popular NRL superstar and a fantastic role model for boys and girls. He completed his PE Teacher degree in 2016, and loves to mentor kids whenever he can.Perfect for fans of David Warner's The Kaboom Kid!, Tim Cahill's Tiny Timmy, Anh Do's Weirdo series and the Treehouse series ...Show more
$12.99
AUD
Category: Early Readers
Zola loves living on Boomerang Street with her mum and her nonna. Every day of the week is an adventure. But Zola has a problem. No matter how much she tries, she can't keep out of trouble! Collect all seven stories in the series - one for every day of the week. From the bestselling author of Looking fo r Alibrandi. ...Show more
$15.99
AUD
Category: Early Readers
There's a new kid at Shipwreck Primary! But there's also something fishy about her. Can Finn the Shark and his buddies work out who she is, and could she possibly be the answer to their problems with Blake the bully? With Great White Shark teachers, treacherous undersea races and dangerous fishermen nea rby, it's never a dull moment in this School of Fish! An hilarious new underwater graphic novel. It will have you hooked!   ...Show more
$9.99
AUD
Category: Early Readers | Series: Marshmallow Pie
The third book in the Marshmallow Pie the Cat Superstar series by Clara Vulliamy, the author-illustrator of Dotty Detective. Marshmallow Pie, a big, fluffy cat with an even bigger personality, is off to Hollywood to star in a movie! Pie is loving his trip - the glamourous people, the luxurious hotel, no t to mention the tasty snacks! But most of all, he is dazzled by his new friend Madison: a charming, famous young girl not much older than his owner, Amelia. Madison is desperate to spend time with Pie and show him around town. So why doesn't Amelia seem so sure about her? Amidst his glitzy new adventure, Pie must keep his paws on the ground - and learn a valuable lesson about what a true friend looks like. Told in the hilarious voice of Marshmallow Pie himself, his antics are illustrated throughout in black and white.   ...Show more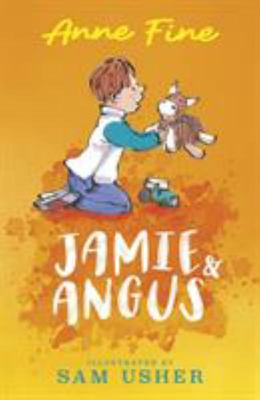 $12.99
AUD
Category: Early Readers | Series: Jamie and Angus
Timeless and humorous illustrated stories about childhood by the former Children's Laureate. When Jamie sets eyes on Angus he knows they will be the best of friends. On Christmas morning, they're finally united and soon the toy Highland bull is Jamie's constant companion. Jamie and Angus. Angus and Jami e. ...Show more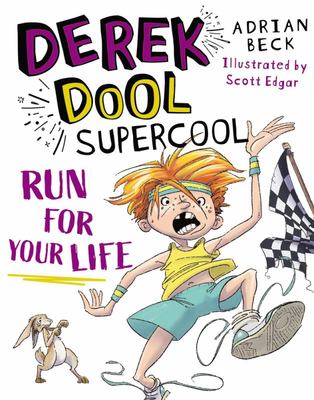 $14.99
AUD
Category: Early Readers
Derek's not a natural athlete - far from it! But when AWESOMENESS is on the line, he's willing to do what it takes. But all Derek's plans go out the window when the race begins. Could the rumours of a scary old witch who lurks in the bush turn out to be TRUE?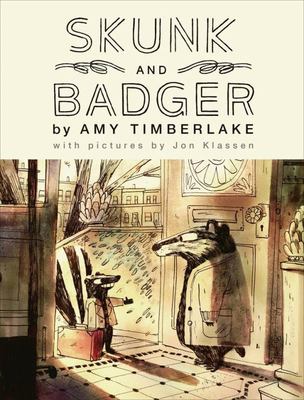 $22.99
AUD
Category: Early Readers | Series: Skunk and Badger
When friendly, free-spirited Skunk moves in with solitary rock-scientist Badger, both are forever changed in this whimsical, emotionally rich story from Newbery Honor author Amy Timberlake, illustrated in full-colour and black-and-white pictures by Caldecott Medalist Jon Klassen (This Is Not My Hat, Pax ).   No one wants a skunk. They are unwelcome on front stoops. They should not linger in Rock Rooms. Skunks should never, ever be allowed to move in. But Skunk is Badger's new roommate, and there is nothing Badger, who prefers to be left alone to do Important Rock Work, can do about it. Skunk ploughs into Badger's life, and Badger's life is upended. Tails are flipped. The wrong animal is sprayed. And why-oh-why are there so many chickens? ...Show more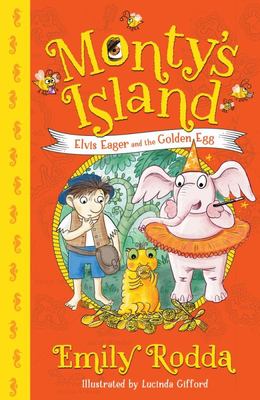 $14.99
AUD
Category: Early Readers | Series: Monty's Island
Monty lives on a perfect island in the middle of a magical sea. Sometimes the sea throws up something interesting ... and Monty goes on an amazing adventure!On a tiny island far away, in a sea that ripples with magic, Monty never knows what he might find…   The most unexpected things wash up on Monty' s Island. And a golden egg might be his most amazing find yet! But when a pair of flying monsters and a mysterious explorer arrive, it seems the egg is about to hatch into a very big problem. Can Monty find a way to solve it? Surely he can! All he needs is a little help from his friends. And the Hairy Horrible. An adventurous and entertaining new series from beloved author Emily Rodda. ...Show more