$39.99
AUD
Category: Health
The CSIRO Women's Health & Nutrition Guide offers research-based advice from the CSIRO on the critical role of lifelong healthy eating as the cornerstone of overall good health for women. While body weight is one risk factor for developing chronic diseases later in life, being active, eating well, n ot smoking and avoiding or limiting alcohol are also very important factors for maximising health and avoiding disease. Here you will find advice on lifestyle practices to support good health, from puberty through to pregnancy and menopause, as well as 80 delicious recipes, all of which are:- quick and easy to prepare- suitable for the entire family- nutritionally complete. This is the essential guide to what women can do throughout their life, to make a difference to their long-term health and wellbeing.   ...Show more
$29.99
AUD
Category: Health
A vibrant, empowering guide to surviving and thriving with endometriosis, from triple j presenter and endometriosis advocate Bridget Hustwaite.  
$27.95
AUD
Category: Health
Increasing fatigue, loneliness, stress, relationship problems, loss of social connection and growing mental health issues are alarming problems we face at home, work and in society today. Yet how can this be when we have access to better information, technology, nutrition and healthcare than ever before . This book addresses this conundrum by showing readers how they can reclaim their humanity, redefine the attainment of happiness and renew their vitality to levels they've not felt in years. It will reignite your passion for who you are and how you operate today for tomorrow.   ...Show more
$32.99
AUD
Category: Health
Our health is in crisis and so is our climate. What if there was a way of eating that may help us live healthier for longer and protect the future of our planet, too? The good news is that evidence now shows a plant-based diet may offer us exactly that - and straight-talking nutritionist Simon Hill has done the hard work translating the science into actionable advice for everyday life. Before transitioning to a plant-based diet Simon held many of the common misconceptions. But instead he experienced incredible improvements in his energy levels, digestion, mental clarity and post-workout recovery after making the shift. He'd finally understood the power of food and was determined to find out - and share - the agenda-free truth about the optimum diet for human health. By undertaking a master's degree in nutrition, poring over the latest scientific papers and books, and producing hundreds of hours of his internationally successful Plant Proof podcast, Simon has pursued the answers to all the questions he had about fuelling our bodies with more plants. Now, in his first book, he brings it all together into one inspiring and practical guide. It covers-- The reasons why we're all so confused about what to eat- The evidence showing how a whole-food plant-based diet might reduce risks of heart attacks and strokes, type 2 diabetes, cancer and dementia- The positive impact of plant-based living for the climate and animal welfare- Common myths about a plant-based diet - and what the real facts are- How to build a healthy, satisfying plant-based plate, from macronutrients to micronutrients- Practical tips for making the shift, and much more. If you want to understand and unlock the many benefits of putting more plants on your plate, this book is for you. ...Show more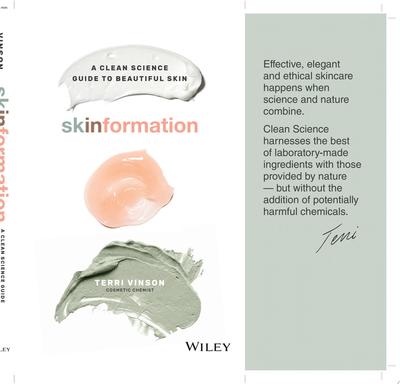 $29.95
AUD
Category: Health
Become an empowered skincare consumer and uncover your best skin SkInformation is a must-have handbook for the skin-savvy woman who wants to cut through the hype and choose the best for her skin. Cosmetics companies will tell you anything to convince you to buy their latest skincare lines. Millions of women fall for these marketing campaigns designed to look like science - potentially to the detriment of their skin (not to mention bank accounts ). Cosmetic chemist and educator Terri Vinson exposes the misinformation and 'white noise' about miracle products and ingredients, debunks current skin 'mythology' and empowers you to make your own smart skin choices. If you have an interest in skin health and want to understand the science behind the cosmetics you purchase, this book will take you to the next level of understanding and make you a truly informed consumer. SkInformation is written in an easy to digest manner so you don't need to be a science graduate to understand it.From sunscreen and mineral formulas to skin-friendly nutrition and lifestyle tips, SkInformation covers everything you need to know about your skin. You'll also find special sections on the skin issues that matter most to you. Terri Vinson covers acne, skin aging, enlarged pores and many other concerns, teaching you the scientific explanations of these phenomena and explaining which skincare products really work - and why they work. Use this new knowledge to amp up your skincare regime and cut out the products that don't serve you. Familiarise yourself with the basic science of skin, including how essential skincare products work Become an empowered reader of labels to avoid harmful ingredients and marketing hype Improve your skin and guard against aging with diet and lifestyle tips from a cosmetic chemist Discover the skincare routine that will work best for your unique skin challenges For ladies (and gents) who love to learn, this book goes beyond the average beauty and skincare advice guide, diving into skin conditions and concerns in a way that anyone can appreciate and enjoy   ...Show more
$37.99
AUD
Category: Health
The Healthy Skin Kitchen is an essential resource for anyone who wants beautiful skin, particularly people who struggle with eczema, acne, and many other skin disorders. Laid out practically and beautifully, with gorgeous photography to inspire a healthy lifestyle, it teaches self-care through eating th e right food for your body. The recipes are allergy-friendly and include vegan and autoimmune paleo options, to ensure there are options tailored to you.Award-winning author and nutritionist Karen Fischer knows what it's like to struggle with embarrassing skin disorders that no one could fix. Her journey from head-to-toe hives and eczema to clear skin turned around when she found the underlying cause of her symptoms. You can do this too.Most skin health books use ingredients that are rich in salicylates and histamines, like coconut, avocado, and fermented foods. This book is the first to explode the myth that such foods are good for skin health. It focuses on low-chemical foods that are truly healing for the skin.Find answers and recipes to combat acne, allergies, dandruff, leaky gut, migraines, gluten intolerance, rosacea, and many more conditions. Even those without skin problems will experience the benefits of eating nutritious food that is right for them and will glow with good health inside and out. Care for yourself and reclaim your life with The Healthy Skin Kitchen.   ...Show more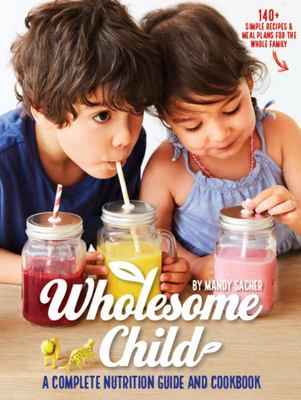 $39.99
AUD
Category: Health
AUSTRALIAN AUTHOR Smart strategies and easy, nourishing recipes for healthy family eating by a leading paediatric nutritionist and mother-of-two. In Wholesome Child: A Complete Nutrition Guide and Cookbook nutritionist Mandy Sacher provides creative and effective strategies designed to get even the fuss iest of eaters to try new foods. Mandy knows that the road to healthy eating doesn't happen overnight, but that small changes can make a massive difference to the health and wellbeing of your family. Her delicious, easy-to-make whole food recipes have been inspired by a genuine passion for healthy eating and trialled by real families to ensure thay are wholesome meals that everyone will love. An expert in child nutrition, Mandy's philosophy is simple: encourage children to enjoy nutritionally beneficial foods from a young age to ensure optimal development and establish lifelong healthy eating behaviours. The lessons she has learned over 22 years in the health and wellness industry - plus her own hands-on experiences feeding her two young children are shared throughout this book. Backed by up-to-date nutrition information, Wholesome Child: A Complete Nutrition Guide and Cookbook provides meaningful answers and proven solutions to the questions and challenges that are raised time and time again in Mandy's workshops, in parenting forums and by her clients and friends. Wholesome Child: A Complete Nutrition Guide and Cookbook is an invaluable companion that will help you support your family's health journey while bringing the fun and enjoyment back into meal times. AUTHOR: Wholesome Child founder, child nutrition expert and mother of two, Mandy Sacher, is a Paediatric Nutritionist and SOS Feeding Consultant. Her private practice focuses on prenatal and childhood nutrition, helping parents and mums-to-be feed their children healthy, nourishing foods right from the start. Mandy's philosophy is simple: train children's taste-buds to enjoy nourishing, nutritionally beneficial foods early as possible to ensure optimal development and establishment of lifelong healthy eating behaviours. ...Show more
$34.99
AUD
Category: Health
For many women, perimenopause and menopause are daunting mysteries, dreaded occurrences, or a little of both. The Hormone Repair Manual is a must-have guide to demystifying the process, both physically and emotionally, and finding a path that will help you not only survive these years, but also thrive. This is an easy-to-read exploration of all the ways you can soothe, cool, nourish and strengthen your body. Lara offers tips on how to speak to your doctor about evidence-based solutions - including hormone therapies, natural treatments, nutritional supplements and a healthy diet - aiming to alleviate common symptoms, such as hot flushes, insomnia, mood, weight gain, low libido and heavy and painful periods. Backed by scientific research and real-world case studies, Hormone Repair Manual is a calming and reassuring look into achieving healthy hormones. ...Show more
$29.99
AUD
Category: Health
THE ULTIMATE GUIDE TO FASTING, WEIGHT LOSS AND LONG-TERM GOODHEALTH THE CULMINATION OF DR MOSLEY'S BESTSELLING DIETING TRILOGY FEATURES REVELATORY NEW SCIENCE WITH A HIGHER 800-CALORIE LIMIT   Six years ago, Dr Michael Mosley started a health revolution with The 5.2 Fast Diet, telling the world about th e incredible power of intermittent fasting. In this book he brings together all the latest science (including a new approach: Time Restricted Eating) to create an easy-to-follow programme. Recent studies have shown that 800 calories is the magic number when it comes to successful dieting – it's an amount high enough to be manageable but low enough to speed weight loss and trigger a range of desirable metabolic changes. Depending on your goals, you can choose how intensively you want to do the programme: how many 800-calorie days to include each week, and how to adjust these as you progress. Along with delicious, low-carb recipes and menu plans by Dr Clare Bailey, The Fast 800 offers a flexible way to help you lose weight, improve mood and reduce blood pressure, inflammation and blood sugars. Take your future health into your own hands. ...Show more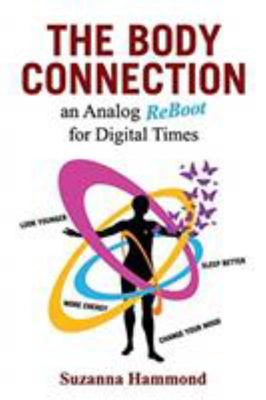 $29.95
AUD
Category: Health
Do you start your day snarling at your frazzled reflection in the mirror? Have you ever consulted Dr. Google and scared yourself half to death? Get a better understanding of how your analog body works. Understand how to make big-time improvements in real-time. Finally ditch a few habits which are so aut omatic you may not be aware they're fast-tracking you to poor health, anxiety, depression, obesity, diabetes, burnout and chronic pain? Yep, those habits If you want to feel and look 100% better 6 short weeks from now... you just have to get connected to what your analog body has been trying to tell you all along. The Body Connection is guaranteed to make you feel more alive... and it just might save your life At last Suzanna Hammond has captured the essentials of her extensive health wisdom in an easily accessible read. Gems of pure common sense gathered from her many years as a transformational bodywork practitioner, remedial massage therapist, holistic health coach, personal trainer, aromatherapist and natural skin care guru - combined with the rollicking and provocative sense of humour you'd expect from an all-round Wise Woman who has survived a few serious health challenges herself. E. Joy Bowles, PhD, BSc, author, educator, researcher ...Show more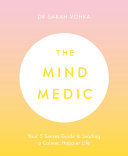 $39.99
AUD
Category: Health
*For fans of Fearne Cotton's Calm and Matt Haig's Notes of a Nervous Planet* From leading Consultant Psychiatrist, Dr Sarah Vohra, comes The Mind Medic - a tried and tested method to improving your mental wellbeing using your 5 senses to help you along the way. The Mind Medic offers expert advice and easy-to-follow exercises on how to optimise your senses, including: · SEE: how to see beyond the negative to reframe thought patterns · HEAR: how to create a space to listen and be listened to · SMELL: how to use your breath to calm your spiralling thoughts · FEEL: how to feel each of our emotions and understand the messages they send us · TASTE: how to eat for your mind and discovering mood-boosting micronutrients Dr Vohra debunks the myths and conflicting advice surrounding mental health, setting out a 10-week plan to equip you with the knowledge and strategies for a happier, calmer mind. With The Mind Medic, feel empowered with the knowledge to take control of your own mental health, the confidence to have honest conversations and the strength to seek support early. ...Show more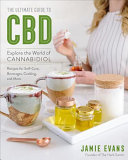 $35.00
AUD
Category: Health | Series: The\Ultimate Guide To... Ser.
Discover new ways to live a healthy life by incorporating cannabidiol (CBD) into your daily routines. Whether you are seeking information on making your own CBD self-care products, how to cook with CBD, or how to administer CBD to your pet, this book makes for the perfect introduction. In The Ultimate Guide to CBD, you'll start by learning the basics--including the most current science in the field of CBD research. Since there are many ways to use cannabidiol, you'll also learn the differences between each application, with a detailed look at CBD oils, flower, ready-made beverages, tinctures, isolates, concentrates, capsules, salves, balms, face oil, vaping, and more. A discussion on homemade versus professional-made products is included, along with tips on how to pick a trustworthy brand. In the chapters that follow, you'll be able to explore CBD in a variety of ways: Wellness Self-care is the ultimate practice that can benefit your life, your relationships, and your overall happiness. This chapter will encourage the reader to evaluate their own personal wellness and hygiene routines, providing information on how to best use CBD-rich skincare, bath, and body products. An overview of other complimentary soothing herbs is provided, as well a "how-to" guide for crafting CBD face masks, salves, and massage oil. Beverages and Food Find your inner mixologist with CBD beverages, from CBD mocktails and cocktails to CBD coffee, matcha, and more. Learn how to make your own CBD oil at home and go gourmet with CBD honey, olive oil, butter and other infusions to craft delicious CBD cuisine. Fitness With opioid addiction on the rise, athletes are looking for new ways to manage pain, reduce anxiety, alleviate stress, and enhance performance. This section focuses on CBD and fitness by exploring the different ways that CBD may benefit the body during physical activities, such as yoga, running, skiing/snowboarding, and contact sports. An overview of CBD supplements and relief balms, as well as a "how-to" guide to making a post-workout balm to relieve sore muscles. Pets and Other Uses It turns out that our four-legged friends may also benefit from CBD. Learn how to safely share CBD with dogs and cats for anxiety reduction and pain management. With all this and more, including expert spotlights featuring some of the top names in CBD-related businesses, this is the go-to resource you've been looking for. ...Show more