$45.00
AUD
Category: Music
Billie Eilish is a phenomenon. With distinctive visual flare and darkly poignant lyrics that are unparalleled among music icons of the 21st century, Billie is a musician who stands out from the crowd. Between her record-shattering award-winning music and her uncompromising and unapologetic attitude, it' s no surprise that her fanbase continues to grow by millions month after month. She is that rare combination of wildly popular and highly respected for her prodigious talent, a once in a generation superstar.     Now in this stunning visual narrative journey through her life, she is ready to share more with her devoted audience for the first time, including hundreds of never-before-seen photos. This gorgeous book will capture the essence of Billie inside and out, offering readers glimpses into her childhood, her life on tour, and more. A must-have for any fan.   ...Show more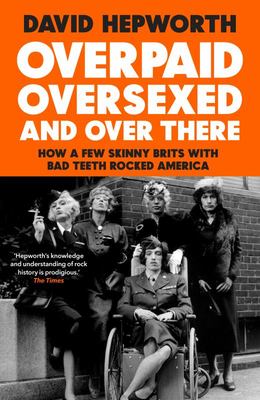 $35.00
AUD
Category: Music
The Beatles landing in New York in February 1964 was the opening shot in a cultural revolution nobody predicted. Suddenly the youth of the richest, most powerful nation on earth was trying to emulate the music, manners and the modes of a rainy island that had recently fallen on hard times. The resulting fusion of American can-do and British fuck-you didn't just lead to rock and roll's most resonant music. It ushered in a golden era when a generation of kids born in ration card Britain, who had grown up with their nose pressed against the window of America's plenty, were invited to wallow in their big neighbour's largesse. It deals with a time when everything that was being done - from the Beatles playing Shea Stadium to the Rolling Stones at Altamont, from the Who performing their rock opera at the Metropolitan Opera House to David Bowie touching down in the USA for the first time with a couple of gowns in his luggage - was being done for the very first time. Rock and roll would never be quite so exciting again. ...Show more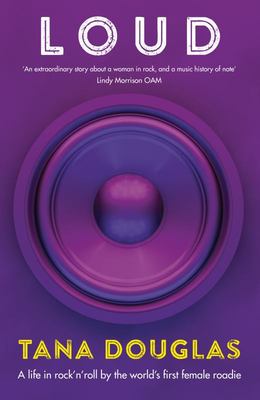 $34.99
AUD
Category: Music
 What goes on tour stays on tour - unless you're the the first woman roadie in the world At just fifteen, Tana Douglas ran away to the circus that was rock 'n' roll in the 1970s, taking a job with a young and upcoming band called AC/DC. While still a teenager she headed to the UK and later the US to wor k for a who's who of bands and artists. Life on the road was exhilarating, hard work, occasionally surreal but never dull, particularly when you're the only woman in the road crew and the #metoo movement is still 40 years away.   ...Show more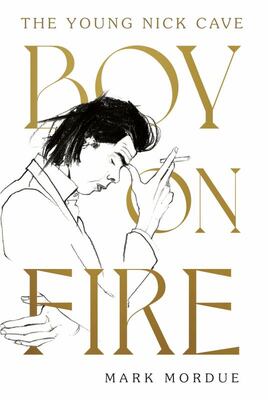 $39.99
AUD
Category: Music
 The first volume of the long-awaited, near-mythical biography of Nick Cave, by award-winning writer, Mark Mordue. A deeply beautiful, profound, profane and poetic biography of the early formative years of the dark prince of Australian rock 'n' roll, Boy on Fire is Nick Cave's creation story. This is th e story of the artist first as a boy, then as a young man. A deeply insightful work which charts his family, friends, influences, milieu and, most of all, his music, it reveals how Nick Cave shaped himself into the extraordinary artist he would become. As well as a powerfully compelling biography of a singular, uncompromising artist, Boy on Fire is also a fascinating social and cultural biography, a vivid and evocative rendering of a time and place, from the fast-running dark river and ghost gums of Wangaratta, to the nascent punk scene which hit staid 1970s Melbourne like an atom bomb, right through to the torn wallpaper, sticky carpet and the manic, wild energy of nights at the Crystal Ballroom.  Boy on Fire is a stunning biographical achievement. ...Show more
$59.99
AUD
Category: Music
The lyrics to the songs of the Beatles read like poetry. This book treats them as such, and illustrates each track artistically, paying careful attention to detail and high design standards. The stories, themes and ideas behind nearly 200 songs are explored in this beautiful book that includes photogra phs, artwork and illustration to bring the Fab Four's lyrics to life as never before. ...Show more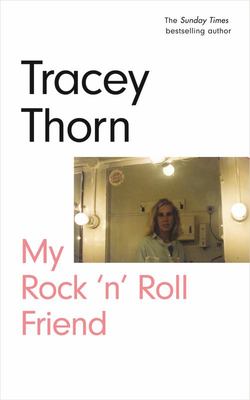 $29.99
AUD
Category: Music
An exploration of female friendship and women in music, from the iconic singer-songwriter and bestselling author of Another Planet and Bedsit Disco Queen. In 1983, backstage at the Lyceum in London, Tracey Thorn and Lindy Morrison first met. Tracey's music career was just beginning, while Lindy, drumme r for The Go-Betweens, was ten years her senior. They became confidantes, comrades and best friends, a relationship cemented by gossip and feminism, books and gigs and rock 'n' roll love affairs.Morrison - a headstrong heroine blazing her way through a male-dominated industry - came to be a kind of mentor to Thorn. They shared the joy and the struggle of being women in a band, trying to outwit and face down a chauvinist music media.In My Rock 'n' Roll Friend Thorn takes stock of thirty-seven years of friendship, teasing out the details of connection and affection between two women who seem to be either complete opposites or mirror images of each other. This important book asks what people see, who does the looking, and ultimately who writes women out of - and back into - history.   ...Show more
$24.99
AUD
Category: Music
The first ever complete, illustrated history of Fleetwood Mac, the legendary band that has sold more than 100 million records worldwide. This is the ultimate history of world-renowned Fleetwood Mac. From its blues origins in the 1960s to its pop superstardom in the 1970s and 1980s to its 2015 reunion, F leetwood Mac has endeared itself to audiences worldwide. Fleetwood Mac: The Complete Illustrated History covers the band's illustrious career through a carefully researched text and myriad photographs and memorabilia, including some rare and little-seen items. Spanning the band's 50+ years and seventeen studio albums, this roller-coaster history highlights details that will surprise even the most loyal followers. Fans will read about the tumultuous period in the 1970s when the band was tearing apart in a crucible of broken relationships and internal discord-all to be followed by one of the best rock albums of all time, Rumours, which featured such enduring hits as 'Dreams,' 'Don't Stop,' and 'Go Your Own Way.' Fleetwood Mac: The Complete Illustrated History touches on all the classics you know by heart and covers the entire breadth of Fleetwood Mac's journey. ...Show more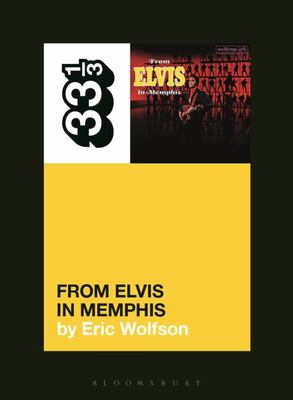 $19.99
AUD
Category: Music | Series: 33 1/3 Ser.
I had to leave town for a little while-- with these words, Elvis Presley truly came home to rock and roll. A little over a month earlier he had staged rock's first and greatest comeback in a television program, forever known as The '68 Comeback Special. With this show, he resurrected himself--at the age of 33, no less--from the ashes of a career mired in bad movies and soundtracks. So where to go from here? Like a killer returning to the scene of the crime, Elvis came back home to Memphis, where it had all begun. Eschewing the fancier studios of Nashville and Hollywood, he set up shop at the ramshackle American Sound Studio, run by a maverick named Chips Moman with an in-house backing band now known as The Memphis Boys, and made the music of his life. The resulting work, From Elvis in Memphis, would be the finest studio album of his career, an explosion of mature confidence and fiery inspiration. It was the sound of Elvis establishing himself as a true rock and roll artist--and proving his status as a legend. ...Show more
$49.99
AUD
Category: Music | Series: Leonard Cohen, Untold Stories Ser.
The extraordinary life of one of the world's greatest music and literary icons, in the words of those who knew him best. Poet, novelist, singer-songwriter, artist, prophet, icon--there has never been a figure like Leonard Cohen. He was a true giant in contemporary western culture, entertaining and inspi ring people everywhere with his work. From his groundbreaking and bestselling novels, The Favourite Game and Beautiful Losers, to timeless songs such as "Suzanne," "Dance Me to the End of Love," and "Hallelujah," Cohen is a cherished artist. His death in 2016 was felt around the world by the many fans and followers who would miss his warmth, humour, intellect, and piercing insights. Leonard Cohen, Untold Stories chronicles the full breadth of his extraordinary life. The first of three volumes--The Early Years--follows him from his boyhood in Montreal to university, and his burgeoning literary career to the world of music, culminating with his first international tour in 1970. Through the voices of those who knew him best--family and friends, colleagues and contemporaries, rivals, business partners, and his many lovers--the book probes deeply into both Cohen's public and private life. It also paints a portrait of an era, the social, cultural, and political revolutions that shook the 1960s. In this revealing and entertaining first volume, bestselling author and biographer Michael Posner draws on hundreds of interviews to reach beyond the Cohen of myth and reveal the unique, complex, and compelling figure of the real man. ...Show more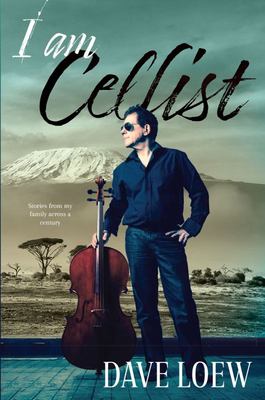 $29.99
AUD
Category: Music
A biography you won't be able to put down. This is the story of an international cellist's remarkable career and encounters with famous celebrities. You will see his experiences of classical, film, opera, and pop music as well as famous orchestras and travels. You will read fascinating stories of his f amily of show business personalities who lived through two World Wars, the Holocaust, colonial Africa, Australia and England. ...Show more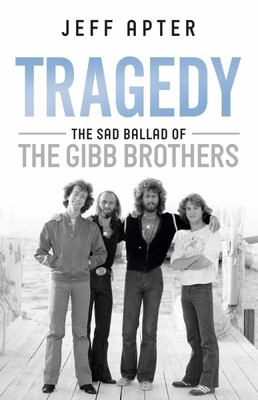 $22.99
AUD
Category: Music
The rise and fall of the brothers Gibb is perhaps the greatest saga in Australian music history.Despite several rebirths in a career that spanned many decades, it seemed that tragedy followed the Gibbs like a curse. For every incredible career high there was a hefty personal downside: divorce, drunkenne ss and death seemed as synonymous with the Gibbs as falsetto harmonies, flares and multi-platinum record sales.Not long before his death, Robin made it clear that he believed the Gibbs had been forced to pay the highest possible cost for their success. 'All the tragedies my family has suffered is a kind of karmic price we are paying for all the fame and fortune we've had.'This is the story of the brothers' incredible careers and an examination of the Gibb 'curse', an all-too-human look at the rollercoaster ride of fame. ...Show more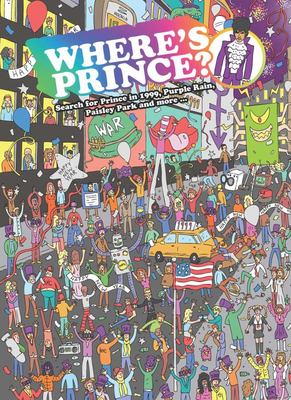 $29.99
AUD
Category: Music | Series: Where's? Ser.
This highly-detailed and interactive book is a game of hide-and-seek, where the reader must track down Prince on every page.   Illustrated with incredible detail by British artist Kev Gahan, this book is an interactive homage to one of music's greatest: Prince Rogers Nelson.   Prince's extraordinary cultural significance was highlighted by the worldwide outpouring of love following his tragic passing in April 2016. A huge influential source to many in the fields of music and art, Prince towers as a cultural figure of the twentieth (and into the twenty-first) century. Celebrate his enormous life in this interactive adventure book.   On each page, Prince lies in wait, ready for the eagle-eyed reader to spy him among the crowds. These huge illustrations capture the set of Purple Rain, the labyrinth Paisley Park studios, and more This book is bursting with super-superfan references, and is the ultimate gift for any Prince fan. (Which is anyone with a heart, right?) ...Show more