$22.99
AUD
Category: Science Fiction/Fantasy
Before The Matrix, before Star Wars, before Ender's Game and Neuromancer, there was Dune: winner of the prestigious Hugo and Nebula awards, and widely considered one of the greatest science fiction novels ever written. Melange, or 'spice', is the most valuable - and rarest - element in the universe; a drug that does everything from increasing a person's life-span to making intersteller travel possible. And it can only be found on a single planet: the inhospitable desert world Arrakis. Whoever controls Arrakis controls the spice. And whoever controls the spice controls the universe. When the Emperor transfers stewardship of Arrakis from the noble House Harkonnen to House Atreides, the Harkonnens fight back, murdering Duke Leto Atreides. Paul, his son, and Lady Jessica, his concubine, flee into the desert. On the point of death, they are rescued by a band for Fremen, the native people of Arrakis, who control Arrakis' second great resource: the giant worms that burrow beneath the burning desert sands. In order to avenge his father and retake Arrakis from the Harkonnens, Paul must earn the trust of the Fremen and lead a tiny army against the innumerable forces aligned against them. And his journey will change the universe.   ...Show more
$32.99
AUD
Category: Science Fiction/Fantasy
A lone astronaut must save the earth from disaster in this incredible new science-based thriller from the Sunday Times bestselling author of The Martian. AVAILABLE FOR PRE-ORDER NOW: from the bestselling author of THE MARTIAN 'If you like a lot of science in your science fiction, Andy Weir is the wr iter for you. . . This one has everything fans of old school SF (like me) love.' GEORGE R.R. MARTIN 'Brilliantly funny and enjoyable. One of the most plausible science fiction books I've ever read' TIM PEAKE, astronaut 'Weir's finest work to date. . . This is the one book I read last year that I am certain I can recommend to anyone, no matter who, and know they'll love it.' BRANDON SANDERSON________________________________________A lone astronaut.An impossible mission.An ally he never imagined. Ryland Grace is the sole survivor on a desperate, last-chance mission - and if he fails, humanity and the earth itself will perish. Except that right now, he doesn't know that. He can't even remember his own name, let alone the nature of his assignment or how to complete it. All he knows is that he's been asleep for a very, very long time. And he's just been awakened to find himself millions of miles from home, with nothing but two corpses for company. His crewmates dead, his memories fuzzily returning, Ryland realizes that an impossible task now confronts him. Hurtling through space on this tiny ship, it's up to him to puzzle out an impossible scientific mystery-and conquer an extinction-level threat to our species. And with the clock ticking down and the nearest human being light-years away, he's got to do it all alone. Or does he? An irresistible interstellar adventure as only Andy Weir could imagine it, Project Hail Mary is a tale of discovery, speculation, and survival to rival The Martian -- while taking us to places it never dreamed of going.________________________________________'One of the most original, compelling, and fun voyages I've ever taken.' ERNEST CLINE, author of Ready Player One and Ready Player Two 'Undisputedly the best book I've read in a very, very long time. Mark my words: Project Hail Mary is destined to become a classic.' BLAKE CROUCH 'An unforgettable story of survival and the power of friendship - nothing short of a science-fiction masterwork.' KIRKUS REVIEWS 'A suspenseful portrait of human ingenuity and resilience [that] builds to an unexpectedly moving ending. A winner.' PUBLISHERS WEEKLY 'Weir returns with gusto . . . his writing flows naturally, and his characters and dialogue crackle with energy. With this novel, he takes his place as a genuine star in the mainstream SF world.' BOOKLIST ...Show more
$19.99
AUD
Category: Science Fiction/Fantasy | Series: Crescent City
Think Game of Thrones meets Buffy the Vampire Slayer with a drizzle of E.L. James - Telegraph Perfect for fans of Jessica Jones and True Blood, this is a blockbuster modern fantasy set in a divided world where one woman must uncover the truth to seek her revenge. Half-Fae, half-human Bryce Quinlan love s her life. Every night is a party and Bryce is going to savour all the pleasures Lunathion also known as Crescent City has to offer. But then a brutal murder shakes the very foundations of the city, and brings Bryce's world crashing down. Two years later, Bryce still haunts the city's most notorious nightclubs but seeking only oblivion now. Then the murderer attacks again. And when an infamous Fallen angel, Hunt Athalar, is assigned to watch her every footstep, Bryce knows she can't forget any longer. As Bryce and Hunt fight to unravel the mystery, and their own dark pasts, the threads they tug ripple through the underbelly of the city, across warring continents, and down to the deepest levels of Hel, where things that have been sleeping for millennia are beginning to stir ... With unforgettable characters and page-turning suspense, this richly inventive new fantasy series by #1 New York Times bestselling author Sarah J. Maas delves into the heartache of loss, the price of freedom and the power of love.   ...Show more
$22.99
AUD
Category: Science Fiction/Fantasy | Series: All Souls Ser.
*Now a major Sky TV series. A Discovery of Witches Season 2 coming soon.* *Read the novel Season 2 is based on.* Fall deeper under the spell of Diana and Matthew in the captivating second volume of the No.1 internationally bestselling ALL SOULS trilogy, following A DISCOVERY OF WITCHES. Perfect for fa ns of Neil Gaiman, Diana Gabaldon and J. K. Rowling. In a world of witches, daemons and vampires the fragile balance of peace is unravelling. Diana and Matthew's forbidden love has broken the laws dividing creatures. To discover the manuscript which holds their hope for the future, they must now travel back to the past. When Diana Bishop, descended from a line of powerful witches, discovered a significant alchemical manuscript in the Bodleian Library, she sparked a struggle in which she became bound to long-lived vampire Matthew Clairmont. Now the coexistence of witches, daemons, vampires and humans is dangerously threatened. Seeking safety, Diana and Matthew travel back in time to London, 1590. But they soon realise that the past may not provide a haven. Reclaiming his former identity as poet and spy for Queen Elizabeth, the vampire falls back in with a group of radicals known as the School of Night. Many are unruly daemons, the creative minds of the age, including playwright Christopher Marlowe and mathematician Thomas Harriot. Together Matthew and Diana scour Tudor London for the elusive manuscript Ashmole 782, and search for the witch who will teach Diana how to control her remarkable powers...   ...Show more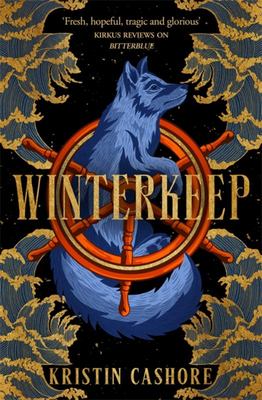 $32.99
AUD
Category: Science Fiction/Fantasy
The highly anticipated next book in the New York Times bestselling, award-winning Graceling Realm series, which has sold 1.3 million copies. For the past five years, Bitterblue has reigned as Queen of Monsea, heroically rebuilding her nation after her father's horrific rule. After learning about the lan d of Torla in the east, she sends envoys to the closest nation there: Winterkeep--a place where telepathic foxes bond with humans, and people fly across the sky in wondrous airships. But when the envoys never return, having drowned under suspicious circumstances, Bitterblue sets off for Winterkeep herself, along with her spy Hava and her trusted colleague Giddon. On the way, tragedy strikes again--a tragedy with devastating political and personal ramifications. Meanwhile, in Winterkeep, Lovisa Cavenda waits and watches, a fire inside her that is always hungry. The teenage daughter of two powerful politicians, she is the key to unlocking everything--but only if she's willing to transcend the person she's been all her life. ...Show more
$19.99
AUD
Category: Science Fiction/Fantasy | Series: Six of Crows Ser.
Enter the Grishaverse with the #1 New York Times bestseller Six of Crows, coming soon to Netflix as part of the original series, Shadow and Bone. This edition features exclusive cover art from the show! Ketterdam: a bustling hub of international trade where anything can be had for the right price - and no one knows that better than criminal prodigy Kaz Brekker. Kaz is offered a chance at a deadly heist that could make him rich beyond his wildest dreams. But he can't pull it off alone. . . A convict with a thirst for revenge. A sharpshooter who can't walk away from a wager. A runaway with a privileged past. A spy known as the Wraith. A Heartrender using her magic to survive the slums. A thief with a gift for unlikely escapes. Six dangerous outcasts. One impossible heist. Kaz's crew is the only thing that might stand between the world and destruction - if they don't kill each other first. ...Show more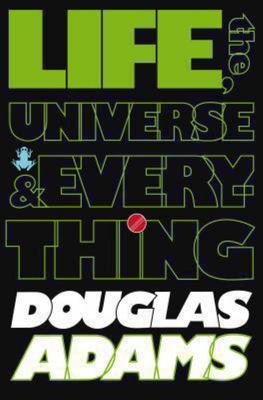 $12.99
AUD
Category: Science Fiction/Fantasy | Series: The Hitchhiker's Guide to the Galaxy
In consequence of a number of stunning catastrophes, Arthur Dent is surprised to find himself living in a hideously miserable cave on prehistoric Earth. And then, just as he thinks things cannot possibly get any worse, they suddenly do. Discover the origins of life on Earth - and don't be shocked if it' s not what they taught you at school. ...Show more
$32.99
AUD
Category: Science Fiction/Fantasy
To Sleep in a Sea of Stars is a brand new epic novel from New York Times bestselling author Christopher Paolini. Exploring new worlds is all Kira Navarez ever dreamed of doing. But now she has found her nightmare.  On a distant planet ripe for a colony, she has discovered a relic previously unseen by hu man eyes.   It will transform her entirely and forever.   Humanity will face annihilation.   She is alone. We are not.   There is no going back.     ...Show more
$22.99
AUD
Category: Science Fiction/Fantasy | Series: The\Patternist Ser.
'A book that shifted my life... Epic, game-changing, moving and brilliant' VIOLA DAVIS 'Will rewire the mind of whoever reads it... you don't emerge from the journey unaffected' NNEDI OKORAFOR A PATTERNIST NOVEL: BOOK ONE It begins when two immortals meet in an African forest. Doro is an ancient spi rit who, for thousands of years, has cultivated a small village of people in search of perfection. He steals from their bodies to sustain his own life. Doro fears no one - until he meets Anyanwu. Anyanwu is like Doro and yet different. She uses her wisdom to help others, healing injuries, birthing tribes and shifting the shapes of her own body. Anyanwu feels no threat - until she meets Doro. In an epic story of love and hate, Doro and Anyanwu chase each other across continents and centuries - a power struggle that echoes through generations. Together they will change the world. ...Show more
$29.99
AUD
Category: Science Fiction/Fantasy | Series: A Court of Thorns and Roses
Sarah J. Maas's sexy, richly imagined A Court of Thorns and Roses series continues with the journey of Feyre's fiery sister, Nesta.Nesta Archeron has always been prickly – proud, swift to anger and slow to forgive. And since the war – since being made High Fae against her will – she's struggled to forge t the horrors she endured and find a place for herself within the strange and deadly Night Court. The person who ignites her temper more than any other is Cassian, the battle-scarred, winged warrior who is there at Nesta's every turn. But her temper isn't the only thing Cassian ignites. And when they are forced to train in battle together, sparks become flame. As the threat of war casts its shadow over them once again, Nesta and Cassian must fight monsters from within and without if they are to stand a chance of halting the enemies of their court. But the ultimate risk will be searching for acceptance – and healing – in each other's arms. ...Show more
$22.99
AUD
Category: Science Fiction/Fantasy | Series: DUNE
Before The Matrix, before Star Wars, before Ender's Game and Neuromancer, there was Dune: winner of the prestigious Hugo and Nebula awards, and widely considered one of the greatest science fiction novels ever written. Melange, or 'spice', is the most valuable - and rarest - element in the universe; a drug that does everything from increasing a person's life-span to making intersteller travel possible. And it can only be found on a single planet: the inhospitable desert world Arrakis. Whoever controls Arrakis controls the spice. And whoever controls the spice controls the universe. When the Emperor transfers stewardship of Arrakis from the noble House Harkonnen to House Atreides, the Harkonnens fight back, murdering Duke Leto Atreides. Paul, his son, and Lady Jessica, his concubine, flee into the desert. On the point of death, they are rescued by a band for Fremen, the native people of Arrakis, who control Arrakis' second great resource: the giant worms that burrow beneath the burning desert sands. In order to avenge his father and retake Arrakis from the Harkonnens, Paul must earn the trust of the Fremen and lead a tiny army against the innumerable forces aligned against them. And his journey will change the universe. ...Show more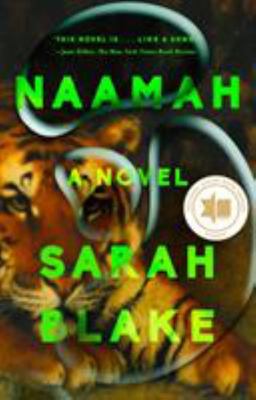 $27.99
AUD
Category: Science Fiction/Fantasy
With the coming of the Great Flood-the mother of all disasters-only one family is spared, left drifting on the endless waters, waiting for them to subside. We know the story of Noah, moved by divine word to build an ark and launch an escape. Now, in a work of astounding invention, Sarah Blake reclaims t he story of his wife, Naamah, the matriarch who kept them alive. Here is the woman torn between faith and fury, lending her strength to her sons and their wives, caring for an unruly menagerie of restless creatures, and silently mourning the lover she left behind. Here is the woman escaping into the unreceded waters, where a seductive angel tempts her to join a strange and haunted world. Here is the woman tormented by dreams and questions of her own-questions of devotion and self-determination, of history and memory, of the kindness or cruelty of fate. In fresh and modern language, Blake revisits the story of the ark and discovers the agonizing burdens endured by the woman at the heart of it all. Naamah is a parable for our time- a provocative fable of body, spirit, and resilience. ...Show more