$32.99
AUD
Category: True Crime
The astonishing story of James Hardy Vaux, writer of Australia's first dictionary and first true-crime memoir If you wear 'togs', tell a 'yarn', call someone 'sly', or refuse to 'snitch' on a friend then you are talking like a convict.These words, and hundreds of others, once left colonial magistrates b affled and police confused. So comprehensible to us today, the flash language of criminals and convicts had marine officer Watkin Tench complaining about the need for an interpreter in the colonial court.Luckily, by 1811, that man was at hand. James Hardy Vaux - conman, pickpocket, absconder and thief, born into comfortable circumstances in England - was so drawn to a life of crime he was transported to Australia ... not once, but three times!Vaux's talents, glibness and audacity were extraordinary, and perceiving an opportunity to ingratiate himself with authorities during his second sentence, he set about writing a dictionary of the criminal slang of the colony, which was recognised for its uniqueness and taken back to England to be published.Kel Richards tells Vaux's story brilliantly, with the help of Vaux's own extraordinarily candid memoir of misdeeds - one of the first true-crime memoirs ever published. Kel's book combines two of his favourite subjects: the inventiveness, humour and origins of Australian English, and our history of fabulous, disreputable characters.With echoes of The Surgeon of Crowthorne as well as Oliver Twist, Flash Jim is a ripping read - especially for those who appreciate the power of words and the convict contribution to our idiom.PRAISE'One of the strongest bonds binding the people of Australia together is the Australian language. We speak a dialect of English richer and more colourful than most. When we call someone a "hoon" or invite a friend to a "barbie" we know immediately what we're talking about - but we have to translate for overseas visitors. This powerful cultural bond was, as Kel explains, built on four foundations. And the most colourful of those four was convict slang. The role that it played, and still plays, in the Australian language, and the story of the man who first recorded it is - as we used to say - a "ripping yarn". It makes a page turning story' - Alan Jones, broadcaster and columnist   ...Show more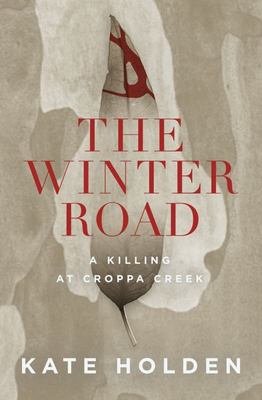 $32.99
AUD
Category: True Crime
An epic true story of greed, power and a desire for legacy from an acclaimed Australian storyteller. July 2014, a lonely road at twilight outside Croppa Creek, New South Wales: 80-year-old farmer Ian Turnbull takes out a .22 and shoots environmental officer Glen Turner in the back. On one side, a farmer hoping to secure his family's wealth on the richest agricultural soil in the country. On the other, his obsession: the government man trying to apply environmental laws.  The brutal killing of Glen Turner splits open the story of our place on this land. Is our time on this soil a tale of tragedy or triumph – are we reaping what we've sown? Do we owe protection to the land, or does it owe us a living? And what happens when, in pursuit of a legacy, a man creates terrible consequences?  Kate Holden brings her discerning eye to a gripping tale of law, land and inheritance. It is the story of Australia. ...Show more
$32.99
AUD
Category: True Crime
Shocking real-life stories of murderous women who used rat poison to rid themselves of husbands and other inconvenient family members. For readers of compelling history and true crime, from critically acclaimed author Tanya Bretherton. After World War II, Sydney experienced a crime wave that was chilli ngly calculated. Discontent mixed with despair, greed with callous disregard. Women who had lost their wartime freedoms headed back into the kitchen with sinister intent and the household poison thallium, normally used to kill rats, was repurposed to kill husbands and other inconvenient family members. Yvonne Fletcher disposed of two husbands. Caroline Grills cheerfully poisoned her stepmother, a family friend, her brother and his wife. Unlike arsenic or cyanide, thallium is colourless, odourless and tasteless; victims were misdiagnosed as insane malingerers or ill due to other reasons. And once one death was attributed to natural causes, it was all to easy for an aggrieved woman to kill again. This is the story of a series of murders that struck at the very heart of domestic life. It's the tale of women who looked for deadly solutions to what they saw as impossible situations. The Husband Poisoner documents the reasons behind the choices these women made - and their terrible outcomes. ...Show more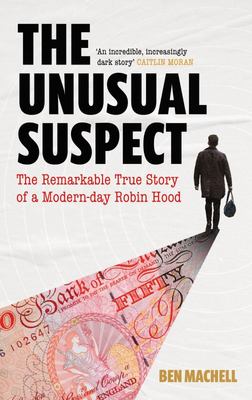 $29.99
AUD
Category: True Crime
The remarkable true story of a modern-day Robin Hood, from Times feature writer Ben Machell.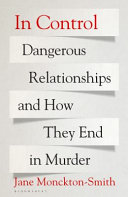 In Control
by Jane Monckton-Smith
$29.99
AUD
Category: True Crime
In the UK, every week three women are killed by their partners. Over half the women killed by men are killed by a current or ex-partner. On average domestic abuse victims are assaulted 68 times before calling the police.There is a domestic violence epidemic happening right now, yet as a society we still turn a blind eye to it. In a culture that has normalised misogyny, we determinedly cling to the belief that domestic violence is a private matter in which both parties bear some responsibility. Even our legal system legitimises the idea that people who hurt or kill their partners have snapped and lost control, committed a 'crime of passion'. But domestic violence has a clear pattern. Jealousy. Controlling behaviour. Stalking. Verbal abuse. A history of violence. Specialising in homicide, stalking and coercive control, internationally renowned forensic criminologist and former police officer Jane Monckton-Smith has spent decades researching domestic violence cases that have ended in homicide. From her research she developed an 8-stage timeline which has revolutionised the approach to predicting homicide in domestic abuse cases. Part case study, part social commentary and part memoir of a woman dealing with domestic homicide, In Control shows that there are clear signs when a relationship is about to turn violent we've just been trained not to see them. ...Show more
$32.99
AUD
Category: True Crime
  The gripping true story of the notorious Claremont serial murders and the nation's longest and most expensive investigation to catch the killer In the space of just over year in 1996-7, three young women disappeared from Claremont, an upmarket suburb in central Perth. When two of the young women were found murdered, Australia's longest and most expensive investigation was established. More than twenty years later, an unlikely suspect was arrested based on forensic evidence that also linked the murders to two previous vicious rapes. The Claremont Killings, by local newsman Bret Christian, is a riveting story of young lives cut short, a city in panic, an investigation riddled with error and incompetence, and a surprising twist that absolutely no one saw coming. ...Show more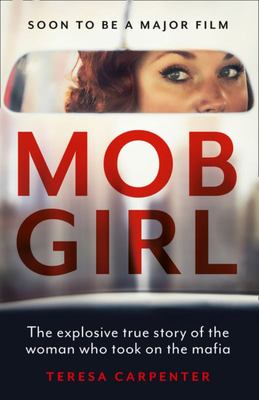 $24.99
AUD
Category: True Crime
Arlyne Weiss grew up on the Lower East Side of Manhattan, the daughter of a Jewish mobster who ran an auto sales business as a front. From a young age, she idolized Virginia Hill, the girlfriend of gangster Bugsy Siegel, and aspired to what she saw as a glamorous and exciting life. After a brief marria ge to a furrier named Norman Brickman, she achieved her goal and then some, inserting herself into the lives of dozens of wise guys - Italian mobsters were her preference - and becoming addicted to the rush of danger and lawlessness. But after years of violence, a brutal gang rape, and finally, threats against her daughter, she turned the tables on those who betrayed her and became a government informant, wearing a wire and ultimately becoming a major witness in the government's successful case against the Colombo crime family, bringing down the notorious Anthony Scarpeti. ...Show more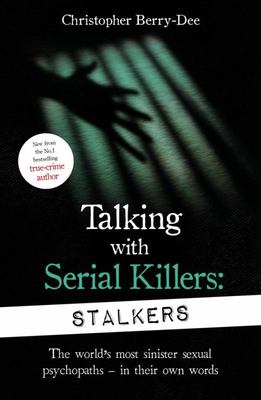 $19.99
AUD
Category: True Crime
Do you ever have that feeling you're being watched? Perhaps you are...Leading criminologist Christopher Berry-Dee turns his unflinching gaze on maybe the most sinister and disturbing of all killers - those who first stalk their unwitting victims, often for months at a time.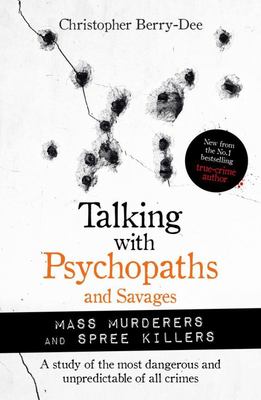 $29.99
AUD
Category: True Crime
The leading writer and criminologist directs his uncompromising gaze on a growing phenomenon - so-called 'rampage killers', whose random multiple killings invariably leave entire communities in shock and mourning.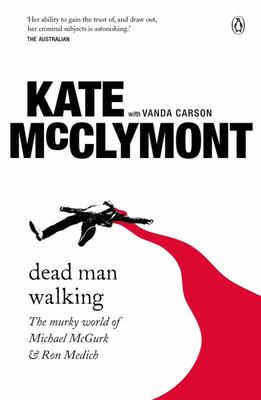 $22.99
AUD
Category: True Crime
We all know Sydney is full of corruption and crime, but none of us expected to read about a Sydney businessman being shot in the back of his head, in his driveway, in front of his nine-year-old son, in Cremorne. Nor that the order would come from a Point Piper millionaire. Kate McClymont is Australia's best-known investigative journalist. Kate and McGurk received intel that he was going to be 'hit'. Before the two could meet, McGurk was murdered. Kate and her family also received death threats and were moved to a hotel for a few days. This story involves bumbling criminals, turncoats, snitches, miniature korans, developers, wealthy people brought down, and devastated families. It unpacks the structures of our major cities and asks some big big questions. Multiple Walkley-winner Kate tells it with pace and character and her insider status. ...Show more
$29.99
AUD
Category: True Crime
From the author of El Narco, a searing investigation into the enormous black market for firearms, essential to cartels and gangs in the drug trade and contributing to the epidemic of mass shootings. The gun control debate is revived with every mass shooting. But far more people die from gun deaths on th e street corners of inner city America and across the border as Mexico's powerful cartels battle to control the drug trade. Guns and drugs aren't often connected in our heated discussions of gun control but they should be. In Ioan Grillo's groundbreaking new work of investigative journalism, he shows us this connection by following the market for guns in the Americas and how it has made the continent the most murderous on earth. Grillo travels to gun manufacturers, strolls the aisles of gun shows and gun shops, talks to FBI agents who have infiltrated biker gangs, hangs out on Baltimore street corners, and visits the ATF gun tracing center in Virginia. Along the way, he details the many ways that legal guns can cross over into the black market and into the hands of criminals, fueling violence here and south of the border. Simple legislative measures would help close these loopholes, but America's powerful gun lobby is uncompromising in its defense of the hallowed Second Amendment. Perhaps, however, if guns were seen not as symbols of freedom, but as key accessories in our epidemics of addiction, the conversation would shift. Blood Gun Money is that conversation shifter. ...Show more
$29.99
AUD
Category: True Crime
'Narrative reportage at its best. Just extraordinary' Fatima Bhutto'A page-turner, a feminist text, and an essential read that is deeply empathetic' Deepa Anappara, author of Djinn Patrol on the Purple LineA masterly and agenda-setting inquest into how the deaths of two teenage girls shone a light into the darkest corners of a nation Katra Sadatgani. A tiny village in western Uttar Pradesh. A community bounded by tradition and custom; where young women are watched closely, and know what is expected of them. It was an ordinary night when two girls, Padma and Lalli, went missing. The next day, their bodies were found hanging in the orchard, their clothes muddied. In the ensuing months, the investigation into their deaths would implode everything that their small community held to be true, and instigated a national conversation about sex, honour and violence. The Good Girls returns to the scene of Padma and Lalli's short lives and shocking deaths, daring to ask- what is the human cost of shame? ...Show more