Ken Done
by Amber Creswell Bell with Ken Done
$80.00
AUD
Category: Art
Ken Done: Art Design Life documents Done's expansive art and design practice over four decades and provides a fascinating insight into the artist and his oeuvre. The book features both early and lesser-known works, as well as the iconic paintings of Sydney Harbour, the Outback and the reef. It opens an extensive archive, providing readers in-depth access to the catalogue of fashion and homewares, and the designs that came to define an era.   ...Show more
$59.99
AUD
Category: Art
The Australian Impressionists are among the most loved figures of Australian art, and their work has long formed an imaginative backdrop to life in this country. She-Oak and Sunlight: Australian Impressionism offers diverse perspectives on this complex movement and the artists who participated in it, dr awing together the threads that comprise its multifaceted nature. This publication explores the importance of historical contexts, personal relationships, international influences, and the impact of place on the trajectory of Impressionism in Australia. Other art forms which intersected with Impressionism, including music and photography, are also considered in detail.With contributions by Anne Gray, Angela Hesson, Helen Ennis, Ann Galbally, Sophie Gerhard, Elizabeth Kertesz, Hannah Presley and MaryAnne Stevens, She-Oak and Sunlight: Australian Impressionism presents new scholarship on the movement's most celebrated figures, as well as many lesser-known artists. It features more than 200 works from collections around Australia, several of which have undergone transformative conservation treatments. ...Show more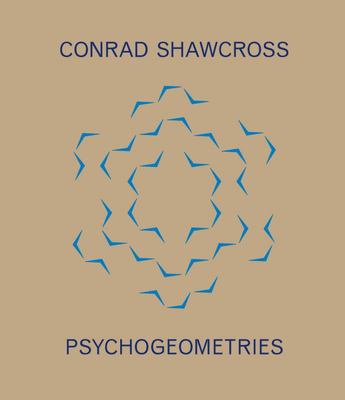 Psychogeometries
by Conrad Shawcross; Elephant Magazine (Compiled by)
$70.00
AUD
Category: Art
The first book to consider the conceptual, thematic and material development of Shawcross's art, from the extraordinary machines that marks his emergence in the early 2000s to his most recent projects, which extend the possibilities of art in the public realm, examining the geometries and topologies wit h which he has experimented, and exploring his ongoing interest in the tension between the rational and the irrational. Psychogeometries is published by Elephant in association with Victoria Miro Gallery. ...Show more
Body Language
by Judy Dunn (Illustrator, Artist)
$34.99
AUD
Category: Art
Collection of drawings around the theme of art and the body.
$17.99
AUD
Category: Art
A beautifully designed updated version of Emma Farraron's Mindfulness Moments.Take a few minutes out of your day, wherever you are, and colour your way to peace and calm.Working with your hands is one of the best ways to soothe anxiety and eliminate stress. This stunning, pocket-sized colouring and acti vity book offers practical exercises in mindfulness that draw on your creativity and hone your focus.Mindfulness Moments is the third book from international bestselling illustrator Emma Farrarons. Perfectly sized to carry around in your pocket or bag, this gorgeous adult colouring book includes ideas for mindfulness activities, all beautifully embellished with exquisite scenes and intricate, sophisticated patterns. ...Show more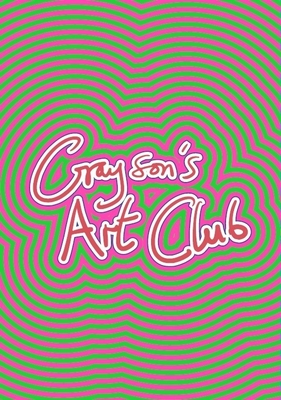 Grayson's Art Club - The Exhibition
by Grayson Perry; Charles McKenzie; Manchester Art Gallery Staff (Contribution by)
$29.99
AUD
Category: Art
During lockdown, Grayson Perry, one of Britain's foremost artists, brought the nation together through art, helping them to unleash their creativity as part of his Channel 4 TV series. Every week he hosted the show from his own studio - taking the country with him as he created his own new art works. Gr ayson and his wife Philippa talked to other famous artists and creatives about how they were spending their time in isolation and invited them to make their own works in response to this unprecedented crisis. Each week a different theme - portraits, animals, fantasy, view from my window, home, Britain - was explored.A key element of the series was Grayson asking members of the public to send him their own artworks which they had been making at home, talking to them via video calls and choosing his favourite artworks. He received nearly 10,000 entries, an overwhelming response to his call out. The variety of entries - using canvas, paper, photography, sculpture and mixed media - showed the imagination, skill and creativity of the nation. These works, alongside those of Grayson Perry, Philippa Perry and the invited artists and celebrities, are collected here to catalogue the exhibition at Manchester Art Gallery.From its inception Art Club was about the benefits of making art that are open to all. In the true spirit of the series we will be exhibiting the works grouped not by hierarchy of fame or value but grouped in themes. Each artwork will hang amongst others that talk of the shared experiences we have lived through during this extraordinary time of the Covid crisis. This show is a crystallisation of the feelings and obsessions of artists from all over the country whether it is their first painting since primary school or they are world famous. This will be a show about the joy and solace of making art. It will also be a still moment to reflect on a situation that has affected everyone on the planet." Grayson Perry ...Show more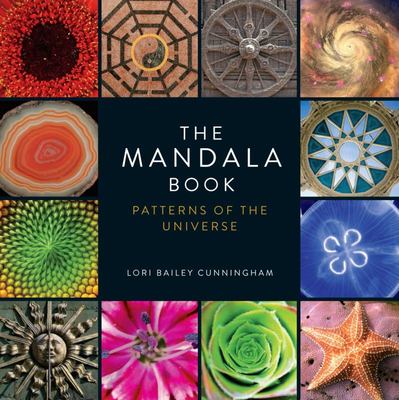 $34.99
AUD
Category: Art
Stunning images of mandalas as they appear in our universe illustrate the story of unity, making this book an uplifting visual treat that reveals our connection to the world and to one another.   The mandala is an archetypal symbol of wholeness that is replicated on a cosmic scale, not only in art, ar chitecture, and religion, but throughout the universe. The concepts and primal patterns it represents are the base upon which all physical things are created. A visual symphony, The Mandala Book showcases and explores 500 stunning mandalic images from nature and civilization. Drawing from history, science, and art, Lori Bailey Cunningham takes you on a journey that spans from the tiniest particle of matter to spiral galaxies in the farthest reaches of the universe, from prehistoric petroglyphs to Carl Jung. And, at the end, she includes 13 beautiful mandalas to photocopy and color, for meditation or fun.   Now in paperback, with new text treatment and modernized design throughout. ...Show more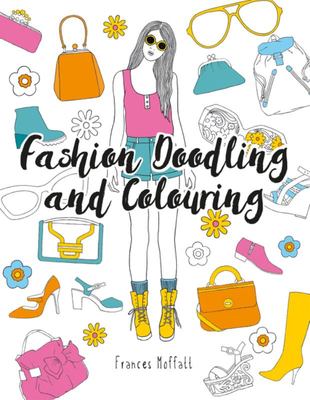 $19.99
AUD
Category: Art
A great book for expressing your creative fashion urges, with doodling, drawing and colouring exercises to fill in. Fashion illustrator and lecturer Frances Moffatt provides suggestions and half-filled pages of drawings and doodles for you to continue. Including sections on designing your own fashion b log, creating your own festival fashions, styling street style models from across the globe, adding bling to celebrity pets and creating your own fashion patterns and prints. This book is packed full of fun exercises to get the creative juices going and bring out the fashionista in you.  Unleash your creative potential by adding colour, patterns and glitter to these line drawings to make them unique to your style. Whether it's a simple colouring-in piece, or a more considered drawing, the suggestions offer something for everyone and encourage you to make the book about your own style. ...Show more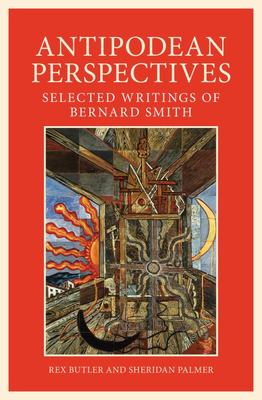 $29.95
AUD
Category: History | Series: Art History Ser.
Bernard Smith (1916-2011) was unquestionably one of Australia's greatest humanist scholars and its finest art historian. His European Vision and the South Pacific, 1768-1850 (1960) was a foundational text of post-colonialism, and in Australian Painting (1962) he set out the definitive history of Austral ian art to that time. Antipodean Perspective: The Selected Writings of Bernard Smith presents twenty-six art historians, curators, artists and critics, from Australia and overseas, who have chosen a text from Smith's work and sought to explain its personal and broad significance. Their selections reveal Smith's extraordinary range as a scholar, his profound grasp of this nation's past, and the way his ideas have maintained their relevance as we face our future. ...Show more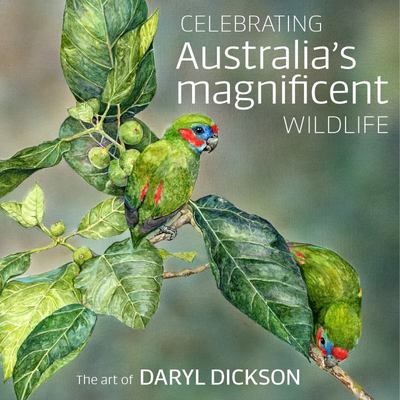 $55.00
AUD
Category: Art
Celebrating Australia's Magnificent Wildlife is a celebration of Daryl Dickson's beautiful work, informed by her passion for the conservation of wildlife and wild places. From black-winged stilts to brushtail possums, see the variety and colour of Australian wildlife contained in one wonderful book. She highlights the natural beauty of species that deserve to be saved in what is essential reading for anyone with an interest in the natural world. The work of artists crosses borders, boundaries and language barriers. Painting wildlife does not need language to explain the essence of the beauty, landscape or movement of a creature. This book can be understood and enjoyed by people of any nationality. Witness the ancient tropical forests and majestic landscapes of northern Queensland, Australia -- home to some of the world's rarest and most fascinating species. Dickson's work is inspired by the incredible diversity of flora and fauna she lives amongst, which are rich and colourful in the diverse, thriving valley she calls home. Dickson's techniques have varied in medium, from illustration to watercolour and many in between, but nature has always been the key element of her art. View a lifetime of artworks and share in her journey to becoming an artist, showcased in this large-format, beautifully designed book that is an essential addition to coffee tables everywhere. ...Show more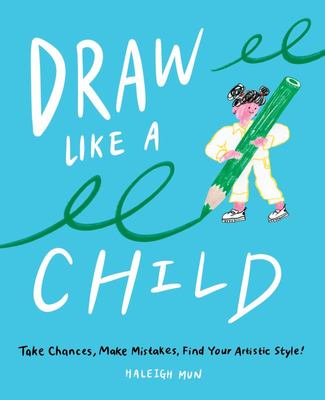 $21.99
AUD
Category: Art
For novices, experts, and anyone trying to free themselves from the constrains of perfectionism, Draw Like a Child is a whimsical guide to playing like an artist Draw Like a Child is a guided sketchbook for anyone seeking a fresh approach to drawing. Both a guide to making entirely original illustration s and a place where artists--amateurs and experienced ones alike--can honestly express themselves, this book emboldens you to be brave enough to draw whatever you want and innocent enough to make mistakes. Ignore the rules of what makes art "Art" and toss aside any inhibitions you have in order to draw as freely as possible Broken down into seven chapters, each focuses on a different drawing method and offers exercises designed to help you loosen up and make works of art that feel like you. Filled with examples of Haleigh Mun's vibrant art, Draw Like a Child will lead you on a journey to discover your true artistic self. ...Show more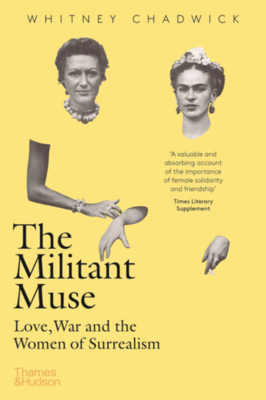 $39.99
AUD
Category: Art
The Militant Muse documents what it meant to be young, ambitious and female in the context of an avant-garde movement defined by celebrated men whose educational, philosophical and literary backgrounds were often quite different from those of their younger lovers and companions. Focusing on the 1930s, 1 940s and 1950s, Whitney Chadwick charts five intense, far-reaching female friendships among the Surrealists to show how Surrealism, female friendship and the experiences of war, loss and trauma shaped individual women's transitions from beloved muses to mature artists. Her vivid account includes the fascinating story of Claude Cahun and Suzanne Malherbe's subversive activities in occupied Jersey, as well as the experiences of Lee Miller and Valentine Penrose at the frontline. Chadwick draws on personal correspondence between women, including the extraordinary letters between Leonora Carrington and Leonor Fini during the months following the arrest and imprisonment of Carrington's lover Max Ernst at the beginning of World War Two, and the letter Frida Kahlo shared with her friend and lover Jacqueline Lamba years after it was written in the late 1930s during a difficult stay in Paris, marred by her intense dislike of Breton. Thoroughly engrossing, this history brings a new perspective to the political context of Surrealism, as well as fresh insights on the vital importance of female friendship to its artistic and intellectual flowering. ...Show more