$32.99
AUD
Category: Crime Fiction | Series: A\Temperance Brennan Novel Ser.
A storm has hit South Carolina, dredging up crimes of the past. On the way to Isle of Palms, a barrier island off the South Carolina coast, forensic anthropologist Temperance Brennan receives a call from the Charleston coroner. During the storm, a medical waste container has washed up on the beach. Ins ide are two decomposed bodies wrapped in plastic sheeting and bound with electrical wire. Chillingly, Tempe recognizes many details as identical to those of an unsolved case she handled in Quebec fifteen years earlier. With a growing sense of foreboding, she flies to Montreal to gather evidence and convince her boss Pierre LaManch to reopen the cold case. She also seeks the advice - and comfort - of her longtime beau Andrew Ryan. Meanwhile, a storm of a different type gathers force in South Carolina. The citizens of Charleston are struck by a bacterium that, at its worst, can eat human flesh. Thousands panic and test themselves for a rare genetic mutation that may have rendered them vulnerable. Shockingly, Tempe eventually discovers that not only are the victims in both grisly murder cases related, but that the murders and the disease outbreak also have a common cause...     ...Show more
Win
by Harlan Coben
$32.99
AUD
Category: Crime Fiction
From the #1 bestselling author and creator of the hit Netflix series The Stranger comes a riveting new thriller, starring the new hero Windsor Horne Lockwood III - or Win, as he is known to his (few) friends  Over twenty years ago, heiress Patricia Lockwood was abducted during a robbery of her family's estate, then locked inside an isolated cabin for months. Patricia escaped, but so did her captors, and the items stolen from her family were never recovered. Until now. On New York's Upper West Side, a recluse is found murdered in his penthouse apartment, alongside two objects of note: a stolen Vermeer painting and a leather suitcase bearing the initials WHL3. For the first time in years, the authorities have a lead not only on Patricia's kidnapping but also on another FBI cold case - with the suitcase and painting both pointing them towards one man. Windsor Horne Lockwood III - or Win as his few friends call him - doesn't know how his suitcase and his family's stolen painting ended up in this dead man's apartment. But he's interested - especially when the FBI tell him that the man who kidnapped his cousin was also behind an act of domestic terrorism, and that he may still be at large. The two cases have baffled the FBI for decades. But Win has three things the FBI does not: a personal connection to the case, a large fortune, and his own unique brand of justice ...   ...Show more
$29.99
AUD
Category: Crime Fiction
The elegant Miss Phryne Fisher returns in this scintillating collection, which features four brand-new stories. The Honourable Phryne Fisher - she of the Lulu bob, Cupid's bow lips, diamante garters and pearl-handled pistol - is the 1920s' most elegant and irrepressible sleuth.Miss Phryne Fisher is up to her stunning green eyes in intriguing crime in each of these entertaining, fun and compulsively readable stories. With the ever-loyal Dot, the ingenious Mr Butler and all of Phryne's friends and household, the action is as fast as Phryne's wit and logic.   ...Show more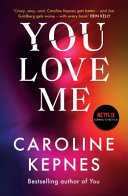 $32.99
AUD
Category: Crime Fiction
The highly anticipated new thriller in Caroline Kepnes's hit You series, now a blockbuster Netflix show . . .   Joe Goldberg is back. And he's going to start a family - even if it kills him. Joe Goldberg is done with cities, done with the muck and the posers, done with Love. Now, he's saying hello to nature, to simple pleasures on a cosy island in the Pacific Northwest. For the first time in a long time, he can just breathe. He gets a job at the local library - he does know a thing or two about books - and that's where he meets her: Mary Kay DiMarco. Librarian. Joe won't meddle, he will not obsess. He'll win her the old fashioned way . . . by providing a shoulder to cry on, a helping hand. Over time, they'll both heal their wounds and begin their happily ever after in this sleepy town. The trouble is . . . Mary Kay already has a life. She's a mother. She's a friend. She's . . . busy. True love can only triumph if both people are willing to make room for the real thing. Joe cleared his decks. He's ready. And hopefully, with his encouragement and undying support, Mary Kay will do the right thing and make room for him. ...Show more
$32.99
AUD
Category: Crime Fiction | Series: Aloysius Archer Ser.
Evoking the golden age of crime and for fans of Raymond Chandler and Agatha Christie, comes A Gambling Man from one of the world's bestselling thriller writers, David Baldacci. A lucky roll of the dice. It is nearly 1950 and Aloysius Archer is on his way to Bay Town, California to take up a post with renowned gumshoe, Willie Dash. Making an overnight stop in Reno he gets lucky at the casino, meets a talented actor named Liberty Callahan with her sights set on Hollywood, and helps out a man threatened by mobsters for a bad debt. With a magnificent Delahaye motor as his repayment, Archer goes west with Liberty to seek work, fame and fortune. The journey is dangerous and full of surprises as Liberty shows her steel and reveals she has a past as dark as Archer's. A risk worth taking In Bay Town, Willie Dash is tasked with finding out who is doing everything in their power to prevent his client, politician Douglas Kemper, from being mayor. As Archer and Dash dig deeper, they discover a town full of secrets and strange events. When two seemingly unrelated murders occur at Midnight Moods, a local burlesque club owned by local scion, Sawyer Armstrong, Archer and Dash must dig deep to find a connection between the killings. All bets are off To prove himself in his first case as a PI, Archer will need all of his skills to decipher the truth from the lies, the good from the evil and the relevance of the mysterious happenings offshore he saw during a late night boat ride in the Pacific. While Liberty, in a final perilous showdown, shows that she's a true star in the making.   ...Show more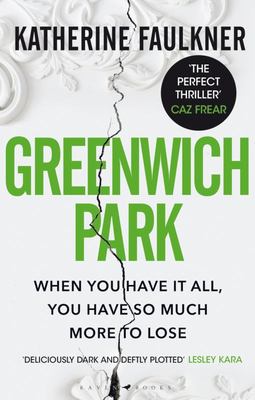 $29.99
AUD
Category: Crime Fiction
Helen has it all...Daniel is the perfect husband. Rory is the perfect brother.S erena is the perfect sister-in-law. And Rachel? Rachel is the perfect nightmare. When Helen, finally pregnant after years of tragedy, attends her first antenatal class, she is expecting her loving architect husband to arriv e soon after, along with her confident, charming brother Rory and his pregnant wife, the effortlessly beautiful Serena. What she is not expecting is Rachel.Extroverted, brash, unsettling single mother-to-be Rachel, who just wants to be Helen's friend. Who just wants to get know Helen and her friends and her family. Who just wants to know everything about them. Every little secret ... Welcome to the must read thriller of 2021.   ...Show more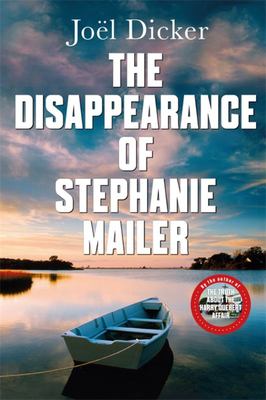 $32.99
AUD
Category: Crime Fiction
A twisting new thriller from the author of The Truth about the Harry Quebert Affair In the summer of 1994, the quiet seaside town of Orphea reels from the discovery of four murders. Two young police officers, Jesse Rosenberg and Derek Scott crack the case and identify the killer. Then, twenty years later and just as he is on the point of taking early retirement, Rosenberg is approached by Stephanie Mailer, a journalist who believes he made a mistake back in 1994 and that the real murderer is still out there, perhaps ready to strike again. But before she can give any more details, Stephanie Mailer mysteriously disappears, and Rosenberg and Scott are forced to confront the possibility that her suspicions might have been proved true. What happened to Stephanie Mailer? What did she know? And what really happened in Orphea all those years ago? TRANSLATED FROM THE FRENCH BY HOWARD CURTIS ...Show more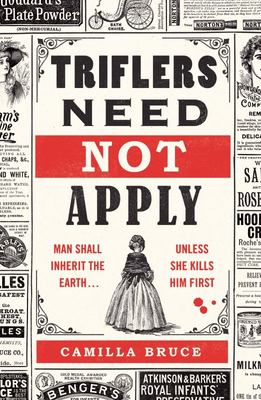 $32.99
AUD
Category: Crime Fiction
In 1900 Chicago, a husband dies under the most suspicious of circumstances. Anton Sorenson had a $2,000 life-insurance policy set to expire and took out a new policy for $3,000. For just one day - July 30, 1900 - both policies were in effect.Sorenson dies of a cerebral hemorrhage on that very day. Accor ding to his wife, Belle Gunness, he had come home from work with a terrible headache. She said she gave him quinine powder, a common remedy, and went to prepare dinner. When she returned to check on him, she said, he was dead.Belle remarries, this time to a much-younger man. Eight months later, Peter Gunness is also dead, the back of his skull smashed in.In 1906, a series of personal ads begin to appear in a local Midwest newspaper. Belle is looking for investors for her farm. None of the men who answer her ad are ever seen again . . .In a dazzlingly original and chilling reimagining of the life of Belle Gunness, the original black widow, Camilla Bruce opens the door to the mind of a female serial killer, where murderous scheming and the darkest of thoughts reside.     ...Show more
$19.99
AUD
Category: Crime Fiction | Series: The Thursday Murder Club
Brought to you by Penguin. In a peaceful retirement village, four unlikely friends meet up once a week to investigate unsolved killings. But when a local property developer shows up dead, 'The Thursday Murder Club' find themselves in the middle of their first live case. The four friends, Elizabeth, J oyce, Ibrahim and Ron, might be pushing eighty but they still have a few tricks up their sleeves. Can our unorthodox but brilliant gang catch the killer before it's too late? **** WHAT PEOPLE ARE SAYING ABOUT THE THURSDAY MURDER CLUB 'A superb debut. Thrilling, moving, laugh-out-loud funny and packed with characters you will want to see a LOT more of' Mark Billingham 'Compelling. Mystery fans are going to be enthralled' Harlan Coben 'Smart, compassionate, warm, moving and so VERY funny. I smiled a million times. This book will make a lot of people very, very happy' Marian Keyes 'Funny, clever and achingly British - what else would you expect from a book by Richard Osman?' Adam Kay 'A warm, wise and witty warning never to underestimate the elderly' Val McDermid 'What a joy! Full of brilliantly observed humour, spot-on dialogue and twists and turns aplenty. Joyce and the gang are now my favourite crime-solving team' Nina Stibbe 'Utterly charming and very, very clever. Exactly what you'd expect from Richard Osman writing a crime novel' Sarah Pinborough © Richard Osman 2020 (P) Penguin Audio 2020 ...Show more
$29.99
AUD
Category: Crime Fiction
 After accidentally blowing up her husband, can Indigo get back on her four-inch heels? In this madcap debut, One for the Money meets Crazy Rich Asians with a little Miss Fisher's Murder Mysteries thrown in. The marriage of Aussie billion-heiress Indigo-Daisy-Violet-Amber Hasluck-Royce-Jones-Bombberg t o conscientious reconstructive surgeon Dr Richard Bombberg has come to a spectacular end. In the middle of a cocktail party, Indigo set him and a mysterious redhead on fire. And then blew them and her penthouse up. All terrible accidents. When detectives discover explosive device remains in the charred penthouse, they're gunning for Indigo. Unless she can remain upright, stuff her dignity into her Chanel clutch and uncover the mystery redhead's identity, she's going to jail.   ...Show more
$32.99
AUD
Category: Crime Fiction
Not all killers can be tamed... the thrilling second book in the Sunday Times bestselling Detective Jack Warr crime series.   Wild mustangs are difficult to rope, their lead stallion wary and protective of his herd. To capture that special stallion takes time. He is separated, roped, and lead back to t he ranch. Once tamed, he is sent back into the wild. And before long, he will lead the entire herd back to the ranch. He is given the name 'Judas Horse'.When Detective Jack Warr identifies an informer, the terrified man begins to give details of a massive robbery planned by a team of unscrupulous and dangerous men.These men have already orchestrated many audacious robberies, leaving terrified victims in their wake. And they have already killed to get what they want.Detective Jack Warr and his team must use their informant as a 'Judas Horse' to draw in the unsuspecting robbers, so that they go ahead with the planned robbery. However, one false move, and more blood will be spilled . . .   ...Show more
$29.99
AUD
Category: Crime Fiction
'Dark and devious…beautifully written and plotted with a watchmaker's precision' STEPHEN KING 'A dark, twisty and richly atmospheric exploration of the power of imagination' RUTH WARE 'Atmospheric, tightly plotted and utterly gripping' SARAH PINBOROUGH The most dangerous stories are the ones we tell our selves… No. 36 Westeryk Road: an imposing flat-stone house on the outskirts of Edinburgh. A place of curving shadows and crumbling grandeur. But it's what lies under the house that is extraordinary – Mirrorland. A vivid make-believe world that twin sisters Cat and El created as children. A place of escape, but from what? Now in her thirties, Cat has turned her back on her past. But when she receives news that one sunny morning, El left harbour in her sailboat and never came back, she is forced to return to Westeryk Road; to re-enter a forgotten world of lies, betrayal and danger. Because El had a plan. She's left behind a treasure hunt that will unearth long-buried secrets. And to discover the truth, Cat must first confront the reality of her childhood – a childhood that wasn't nearly as idyllic as she remembers… 'The love child of Gillian Flynn and Stephen King. In Mirrorland nothing is as it appears and the kaleidoscope twists and turns will have you frantically turning the pages until you reach the gasp-out-loud ending' GREER HENDRICKS, bestselling co-author of The Wife Between Us READERS ARE FALLING IN LOVE WITH MIRRORLAND… 'Dark, dazzling, full of surprises and perfectly executed' Sheri K 'An adult fairy tale, a domestic noir and a heartbreaker, all in one' Rebecca W 'Creepy as hell and absolutely brilliant' Vikkie W 'Poignant and compelling… What an imagination to have crafted such a story' Carol C 'A beautifully written story that holds you enthralled from first page to last' Sarah M 'This is a book that will keep you awake all night' Maria P 'Hugely compelling…I found the entire book officially unputdownable!' Alexandra G   ...Show more