$25.99
AUD
Category: Kids Issues
Two talented Australian creators team up for a delightful book that is a must-have for any child who finds it difficult to share. Florence can't share her toys with Fox today because today is not Sharing Day. In fact, Sharing Day is not for hundreds of days. Fox has never heard of Sharing Day and he has some questions, but luckily Florence has all the answers.   ...Show more
$19.99
AUD
Category: Kids Issues
The new Australian go-to book for parents wanting help with THAT talk ... It's one of the most amazing stories ever told - and it's true! Funny, frank and embarrassment-free, THE AMAZING TRUE STORY OF HOW BABIES ARE MADE gives a fresh take on the incredible tale of where we all come from. REVIEWS: ' If you're looking for a book for children that's accessible but honest, sex positive and inclusive, THE AMAZING TRUE STORY OF HOW BABIES ARE MADE is pretty much perfect.' - Child Magazine 'Common sense, facts, the delightful humour and illustrations will enable this book to be universally accessible and a joy to be shared. A must buy for all parents.' - Buzzword Books 'Highly recommended ... a necessary addition to every parent library' - ReadPlus.com.au 'It's the inclusive nature of the book as well as its light touches of humour that make it a worthy update of a perennially interesting subject' - Sydney Morning Herald 'terrific, funny and explicit-in-a-good-way ... Destined to become a classic.' - Weekend West ...Show more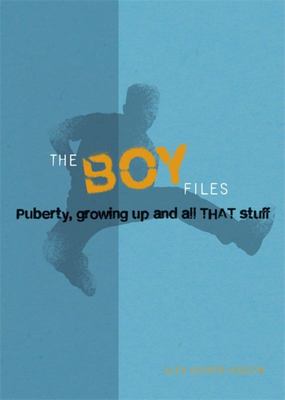 $17.99
AUD
Category: Kids Issues | Series: Boy Files
A frank, up-to-the-minute guide to boys' growing up issues. The Boy Files offers friendly advice, practical tips and support to help boys navigate the physical and mental rollercoaster of puberty and guide them gently through the potential pitfalls. From willy worries, shaving and body hair, to girls, s pots, bullying and staying safe in a cyber world, The Boy Files' chatty, big-brotherly style is a feel-good reference source for 'tweens and young teens. ...Show more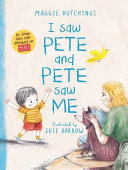 $24.99
AUD
Category: Kids Issues
When you are small you can see things that grown-ups are too busy to notice . . . Everyone walks right past Pete - except for one little boy. He notices Pete's drawings, and big smile, and soon he has a new friend. When Pete gets sick, the boy wants to help. But how do you help someone get better when they don't have a home?     A heartfelt, moving story about the importance of really seeing the world around us and the power in tiny acts of kindness. ...Show more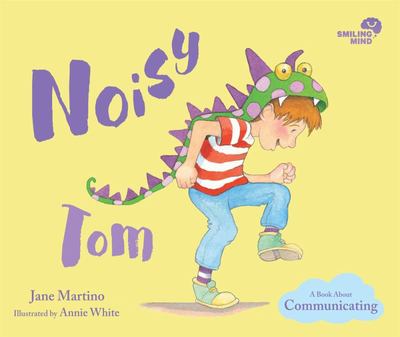 $19.99
AUD
Category: Kids Issues
Noisy Tom is the third book in the five-part mindfulness-informed series, developed in collaboration with Smiling Mind, Australia's leading not-for-profit organisation in the pre-emptive mental health space. Tom is loud. Everything he does makes noise. At the park, Tom discovers different people have di fferent ways of playing - loud and quiet, fast and slow. Tom tries out all the different ways, but realises there's only one way to show his feelings . . . his way. This fun story celebrates all the different ways that people communicate their feelings. ...Show more
$16.99
AUD
Category: Kids Issues | Series: What's Happening to Me?
A sensitive, detailed and informative guide to male puberty, invaluable for young boys and parents alike, tackling key subjects from physical changes to emotional ones. Bright, stylish original colour illustrations and diagrams reveal everything young boys need to know about the changes they experience as they near puberty. Written in a witty yet factual and clear style that makes this confusing and tricky subject approachable. Includes basic details on what's happening to girls, too. Written in conjunction with medical and counselling experts. For 9+ year olds. ...Show more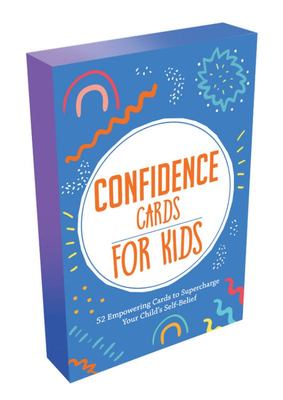 $29.99
AUD
Category: Kids Issues
Every child should know just how awesome they areThis deck of 52 cards is a powerful and positive tool to help your child s confidence bloom! With kind statements and mood-boosting mantras that can be displayed anywhere, this collection of bright and inspiring pick-me-ups will empower young people to fe el ready for anything!16.5 x 11 cm, 52 cards, plus card stand. ...Show more
$24.99
AUD
Category: Kids Issues
Her knees may knock, her tummy ties in knots and Lucy may worry quite a lot, but with a small sprinkle of courage, Lucy takes tiny steps of bravery to be in the school play and becomes the best tree ever, despite her anxiety. One tiny step is all it takes to be courageous! Lucy worries about everything and she worries a lot. She's so skilled at worrying that she worries about new and interesting things no one else even thinks about! But when Mrs Hunt tells the class there is going to be a school musical, Lucy decides she wants to be a part of it. She's too worried to try out for any of the parts but Mrs Hunt finds the perfect role for her. Being a piece of the landscape may not suit everyone but Lucy puts everything into being the best tree she can, and with a sprinkle of courage she stands proud and tall as her knees knock and her tummy ties in knots. She becomes the best tree anyone can ever remember! Lucy may worry, but she also knows that sometimes she can be courageous too, showing children everywhere that it's okay to be worried and still embrace opportunities! This book doesn't ignore anxiety in children or offer a hollow solution to 'just be brave'. Although her experiences don't totally change Lucy, they show her that while stepping out of your comfort zone always takes courage, once you do, wonderful and magical things can happen. Just taking one tiny step and deciding that you want to do something is sometimes all it takes to be courageous. ...Show more
$19.99
AUD
Category: Kids Issues
Scott Stuart encourages boys to embrace who they truly are in this empowering and funny story, smashing age-old assumption about what it means to be a man. Encompassing boys and men from different backgrounds, and told in irresistible rhyme, How to be a Real Man is a must-have picture book for all youn g readers.Men should be STRONG with helping hands.Men should FIGHT for what is right.Men should be BRAVE and show how they feel. ...Show more
$16.99
AUD
Category: Kids Issues | Series: Facts of Life
A sensitive, detailed and informative guide to female puberty, this title will prove invaluable for both young girls and their parents alike, tackling key subjects from the physical changes that occur at this time to practical matters such as buying your first bra.
$19.99
AUD
Category: Kids Issues
A funny and warm-hearted celebration of parenting from AFL star Dale Thomas.   'Hey there, kiddo! The time is right for you. 'You're going to learn the big-kid way to do a wee and poo!' Everyone has to learn some time! Poopy Pants and Potty Rants is a very funny look at the hits and misses of toilet training, that focuses on the delightful bond between a father and daughter. ...Show more
$21.99
AUD
Category: Kids Issues | Series: Growing Hearts
Sometimes my heart feels like a big yellow star, shiny and bright.I smile from ear to ear and twirl around so fast, I feel as if I could take off into the sky.This is when my heart is happy. Happiness, sadness, bravery, anger, shyness . . . our hearts can feel so many feelings Some make us feel as light as a balloon, others as heavy as an elephant. In My Heart explores a full range of emotions, describing how they feel physically, inside. With language that is lyrical but also direct, toddlers will be empowered by this new vocabulary and able to practice articulating and identifying their own emotions. With whimsical illustrations and an irresistible die-cut heart that extends through each spread, this unique feelings book is gorgeously packaged. The Growing Hearts series celebrates the milestones of a toddler's emotional development, from conquering fears and expressing feelings to welcoming a new sibling. ...Show more