$32.99
AUD
Category: Mind , Body & Spirit
We're more connected, yet lonelier than ever - practical ways to combat the alarming rise of loneliness by bestselling author and social researcher, Maggie Hamilton. Practical solutions to combat social isolation in our families and communities.  
$32.99
AUD
Category: Mind , Body & Spirit
An exquisitely illustrated uplifting self-care guide for mothers by the bestselling author of When Life is Not Peachy. An exquisitely illustrated uplifting self-care guide for mothers by the bestselling author of When Life is Not Peachy. 'Pip's words are like a knowing hug of reassurance telling you eve rything is going to be OK, and making you think kind thoughts about yourself and the parenting you're doing.' CHRISSIE SWAN Mums are the greatest yet least appreciated humans and it's time they had their own huggable book all about mum care! Whether your child is 2 or 20, it can be easy to get lost in day-to-day survival mode and forget the long game - the magic you have already made and that they really will be OK in the end. Days Like These is an uplifting guide to supporting yourself and other mums you know. Let bestselling author Pip Lincolne remind you that it's fine to go slow as she helps you shift expectations (so many expectations!), drop the guilt, choose fresh ways to measure success, find yourself again and remember the things that delight you in the everyday. Because you are not alone and sometimes we all need a reminder that we're doing our best on this life-changing journey called motherhood.   ...Show more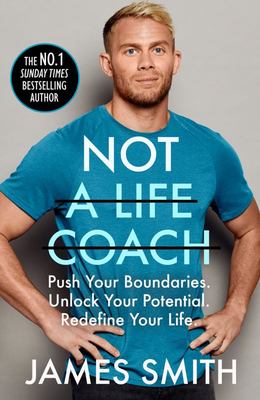 $34.99
AUD
Category: Mind , Body & Spirit
The follow up to James Smith's international number one bestseller, Not a Diet Book. * Do you love your job? * Does your future excite you? * Are your relationships working for you?   James Smith is back to challenge everything you thought you knew about the path to fulfilment and happiness. With h ard-hitting home truths and a helping of tough love, be prepared to re-set your outlook, redefine your goals and truly consider:   What does SUCCESS truly mean to you? ...Show more
$16.99
AUD
Category: Mind , Body & Spirit
Inspiration surrounds us, if we know how to see it. Inspiration elevates the ordinary moments of every day through nature, art, words, music, kindness and humanity. Inspiration mines beauty in the breakage, guiding us through the tough times and reminding us how precious each moment is.'Every morning we are born again. What we do today is what matters most.' - Buddha (Siddartha Gautama) (563 BC-483 BC)Patrick Lindsay finds resilience through inspiration - not just to navigate, but to enrich our daily life. Inspiration is the guiding force to help us make the most of what we have and live a better life. Inspiration finds the strength to look on the bright side and look at life with optimism and hope. It finds beauty in the banal, encourages calmness in the chaos and lifts our spirits when they're heavy. ...Show more
$34.99
AUD
Category: Mind , Body & Spirit
New Book by International Bestselling Author Rhonda Byrne. The Greatest Secret, the long-awaited major work by Rhonda Byrne, lays out the next quantum leap in a journey that will take the reader beyond the material world and into the spiritual realm, where all possibilities exist.  The book reflects Rh onda's own journey, and shares the most direct way out for those experiencing hardship and the path to end pain and suffering endured by so many, and shines a light on a future without anxiety or fear. Filled with accessible practices that can be immediately put to use and profound revelations that take the reader on an incomparable journey, Rhonda's discovery is reinforced throughout by the revelatory words of sages from around the world, past and present. ...Show more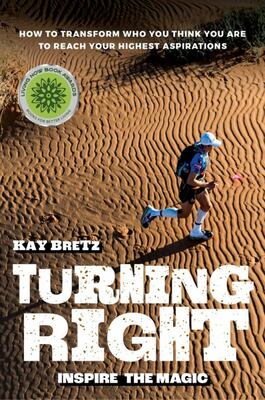 $32.95
AUD
Category: Mind , Body & Spirit
A compelling, un-put-downable account of the recreational marathon runner, Kay Bretz's transformation into one of the best ultra-marathon runners in the world. The reader follows the athlete during his physical and mental challenges and celebrates his hard fought wins, as he discovers motivation to succ eed, leaving behind his former motivation to avoid failure. It all started by turning right when his entire perspective on what he was capable of started to shift. Turning Right will inspire readers to find their own magic.KAY BRETZ improved the race record of Big Red Run, a 250-kilometre, multi-stage, running event in the Australian outback, by more than five hours. He followed up this amazing achievement with a series of podium finishes in events up to 350 kilometres. After a third place at the Australian ultra-trail championships in 2018, Kay was selected for the 24-hour world championships in Albi, France, in 2019, where he was awarded the Australian Ultra Performance of the Year Award.Even before his amazing success as an ultra-runner, Kay Bretz was a high achiever. He was awarded a doctorate in European law in record time and travelled the world as a top management consultant for McKinsey. He excelled in each role he took on. ...Show more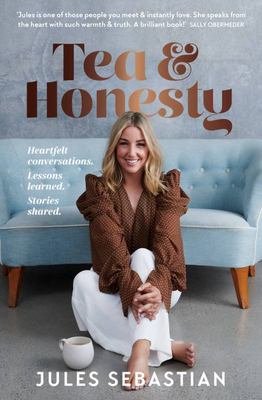 $32.99
AUD
Category: Mind , Body & Spirit
Warm, heartfelt conversations with inspirational figures about the feelings and experiences common to us all, and a personal insight into one of Australia's most beloved celebrity couples, Guy Sebastian and Jules Sebastian. 'Jules is one of those people you meet & instantly love. She speaks from th e heart with such warmth & truth. A brilliant book!' - Sally Obermeder 'Jules writes with vulnerability and such a lovely honesty. Many people will cherish this book.' - Elyse Knowles, Model & Author, From Me To You On her much-loved Tea With Jules programme on Youtube, presenter, stylist and philanthropist Jules Sebastian captures beautiful conversations, many of them with Australian icons, women and men from all walks of life about their pivotal experiences. These stories range the full spectrum - covering motherhood, relationships, career, lifestyle, health and more - and are at times both raw, moving and poignant. These conversations have shaped Jules' own life, helping her navigate her role as a career woman, mother, daughter and wife of one of Australia's most popular musicians, Guy Sebastian. Like a good catch-up with your girlfriends, Tea & Honesty relays many of these conversations as well as sharing some of the most personal and vulnerable moments of Jules' own journey that she has kept close to her heart - until now. Inspired by these conversations, her book covers the knotty emotions of guilt, comparison and identity to passion, purpose, community, kindness and more. Offering snippets of heartfelt life advice from well-known contributors such as Kate Ritchie, Emma Isaacs, Camilla Franks, Rachel Finch and Neale Whitaker, with beautiful quotes and break out inspiration, this is the perfect treat to curl up on the sofa with, cup of tea in hand, or to give your favourite friend or family member to let them know that they are not alone.   ...Show more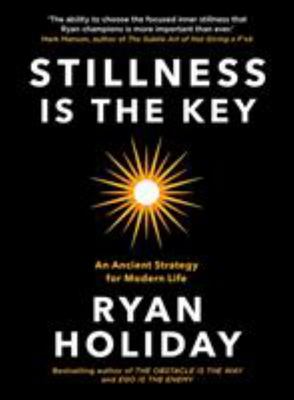 $24.99
AUD
Category: Mind , Body & Spirit
In The Obstacle Is the Way and Ego Is the Enemy, bestselling author Ryan Holiday made ancient wisdom wildly popular with a new generation of leaders in sports, politics, and technology. In his new book, Stillness Is the Key, Holiday draws on timeless Stoic and Buddhist philosophy to show why slowing dow n is the secret weapon for those charging ahead. All great leaders, thinkers, artists, athletes, and visionaries share one indelible quality. It enables them to conquer their tempers. To avoid distraction and discover great insights. To achieve happiness and do the right thing. Ryan Holiday calls it stillness--to be steady while the world spins around you. In this book, he outlines a path for achieving this ancient, but urgently necessary way of living. Drawing on a wide range of history's greatest thinkers, from Confucius to Seneca, Marcus Aurelius to Thich Nhat Hahn, John Stuart Mill to Nietzsche, he argues that stillness is not mere inactivity, but the doorway to self-mastery, discipline, and focus. Holiday also examines figures who exemplified the power of stillness: baseball player Sadaharu Oh, whose study of Zen made him the greatest home run hitter of all time; Winston Churchill, who in balancing his busy public life with time spent laying bricks and painting at his Chartwell estate managed to save the world from annihilation in the process; Fred Rogers, who taught generations of children to see what was invisible to the eye; Anne Frank, whose journaling and love of nature guided her through unimaginable adversity. More than ever, people are overwhelmed. They face obstacles and egos and competition. Stillness Is the Key offers a simple but inspiring antidoteto the stress of 24/7 news and social media. The stillness that we all seek is the path to meaning, contentment, and excellence in a world that needs more of it than ever. ...Show more
$22.99
AUD
Category: Mind , Body & Spirit
"The 10th anniversary edition of this international bestseller - A New Earth- will change your life. Eckhart Tolle's A New Earthis a cornerstone for personal spirituality and self-improvement, leading readers to new levels of consciousness and inner peace. Taking off from The Power of Now, which was a n umber one bestseller and has sold millions of copies worldwide, Tolle provides the framework for people to move beyond themselves in order to make this world a better, more spiritually evolved place to live. Shattering modern ideas of ego and entitlement, self and society, Tolle lifts the veil of fear that has hung over humanity during this new millennium, and illuminates a path to health and happiness that every reader can follow." ...Show more
$32.99
AUD
Category: Mind , Body & Spirit
Jay Shetty, social media superstar and host of the #1 podcast On Purpose, distills the timeless wisdom he learned as a monk into practical steps anyone can take every day to live a less anxious, more meaningful life. Shetty writes, "I grew up in a family where you could become one of three things: a doc tor, a lawyer, or a failure. My family was convinced I had chosen option three. Instead of attending my college graduation ceremony, I headed to India to become a monk, to meditate every day for 4-8 hours and devote my life to helping others." After three years, one of his teachers told him that he would have more impact on the world if he left the monk's path to share his experience and wisdom with others. Heavily in debt, and with no recognizable skills on his resume, he moved back home to north London with his parents. Shetty reconnected with old school friends--many working for some of the world's largest corporations--who were experiencing tremendous stress, pressure, and unhappiness, and they invited Shetty to coach them on wellbeing, purpose, and mindfulness. Since then, Shetty has become one of the world's most popular influencers. In 2017, he was named in the Forbes magazine 30-under-30 for being a game-changer in the world of media. In 2018, he had the #1 video on Facebook with over 360 million views. His social media following totals over 32 million, he has produced over 400 viral videos which have amassed more than 5 billion views, and his podcast, On Purpose, is consistently ranked the world's #1 Health and Wellness podcast. In this inspiring, empowering book, Shetty draws on his time as a monk in the Vedic tradition to show us how we can clear the roadblocks to our potential and power. Drawing on ancient wisdom and his own rich experiences in the ashram, Think Like a Monk reveals how to overcome negative thoughts and habits to access the calm and purpose that lie within all of us. The lessons monks learn are profound but often abstract. Shetty transforms them into advice and exercises we can all apply to reduce stress, sharpen focus, improve relationships, identify our hidden abilities, increase self-discipline, and give the gifts we find in ourselves to the world. Shetty proves that everyone can--and should--think like a monk. ...Show more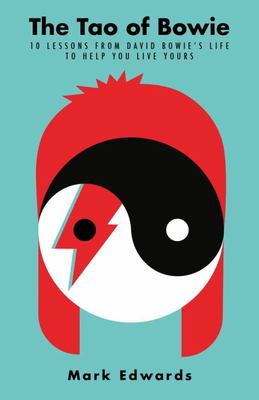 $24.99
AUD
Category: Mind , Body & Spirit
A unique take on mindfulness meditation and meaning filtered through the life and work of David Bowie.