$19.99
AUD
Category: Poetry
Amanda Gorman's powerful and historic poem "The Hill We Climb," read at President Joe Biden's inauguration, is now available as a collectible gift edition. "Stunning" CNN "Dynamic" NPR "Deeply rousing and uplifting" Vogue On 20 January 2021, Amanda Gorman became the sixth and youngest poet to deliver a poetry reading at a presidential inauguration. Taking the stage after the 46th president of the United States, Joe Biden, Gorman captivated the nation and brought hope to viewers around the globe. Her poem "The Hill We Climb" can now be cherished in this special gift edition. Including an enduring foreword by Oprah Winfrey, this keepsake celebrates our promise and affirms the power of poetry. ...Show more
Monsters
by Alison Croggon
$29.99
AUD
Category: Poetry
From award-winning writer and critic Alison Croggon, Monsters is a hybrid of memoir and essay that takes as its point of departure the painful breakdown of a relationship between two sisters. It explores how our attitudes are shaped by the persisting myths that underpin colonialism and patriarchy, how t he structures we are raised within splinter and distort the possibilities of our lives and the lives of others. Monsters asks how we maintain the fictions that we create about ourselves, what we will sacrifice to maintain these fictions - and what we have to gain by confronting them.   ...Show more
The Lost Spells
by Robert Macfarlane; Jackie Morris
$35.00
AUD
Category: Poetry
Kindred in spirit to The Lost Words but intriguingly new in form, pocket-sized gem The Lost Spells introduces another beautiful set of spell-poems and artwork by formidable creative duo Robert Macfarlane and Jackie Morris. Robert Macfarlane is the bestselling author of Mountains of the Mind, The Wild P laces, The Old Ways, Landmarks and Underland. He is also co-creator of The Lost Words, with Jackie Morris, and Ness, with Stanley Donwood. His work has won multiple awards including most recently the Wainwright Book Prize 2019. He is a Fellow of Emmanuel College, Cambridge, and writes on environmentalism, literature and travel for publications including the Guardian, the Sunday Times and The New York Times. Jackie Morris has written and illustrated over forty children's books, including Song of the Golden Hare and Tell Me A Dragon, which have collectively sold more than a million copies worldwide. She is co-creator of The Lost Words, for which she won a Kate Greenaway Medal, and most recently introduced and illustrated a new edition of Barbara Newhall Follett's lost classic The House Without Windows. ...Show more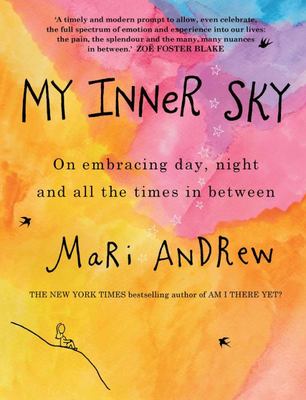 $29.99
AUD
Category: Poetry
A whole, beautiful life is only made possible by the wide spectrum of feelings that exist between joy and sorrow. In this insightful and warm book, writer and illustrator Mari Andrew explores all the emotions that make up a life, in the process offering insights about trauma and healing, the meaning of home and the challenges of loneliness, finding love in the most unexpected of places-from birds nesting on a sculpture to a ride on the subway-and a resounding case for why sometimes you have to put yourself in the path of magic. My Inner Sky empowers us to transform everything that's happened to us into something meaningful, reassurance that even in our darkest times, there's light and beauty to be found.   ...Show more
$27.99
AUD
Category: Poetry
The bestselling author of Find Me and Call Me by Your Name returns to the essay form with this collection of thoughts on time, the creative mind, and great lives and works.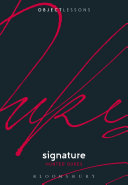 Signature
by Hunter Dukes; Christopher Schaberg (Series edited by); Ian Bogost (Series edited by)
$19.99
AUD
Category: Poetry | Series: Object Lessons Ser.
Object Lessons is a series of short, beautifully designed books about the hidden lives of ordinary things. Why do we sign our names? How can a squiggle both enslave and liberate? Signatures often require a witness--as if the scrawl itself is not enough. What other kinds of beliefs and longings justify o ur signing practices? Signature addresses these questions as it roams from a roundtable on the Greek island of Syros, to a scene of handwriting analysis conducted in an English pub, from a wedding in Moscow, where guests sign the bride's body, to a San Franciscan tattoo parlor interested in arcane forms. The signature's history encompasses ancient handprints on cave walls, autograph hunters, the branding of slaves, metaphysical poetry, medical malpractice, hip-hop lyrics, legal challenges to electronic signatures, ice cores harvested from Greenland, and tales of forgery and autopens. Part cultural chronicle, part travelogue, Signature pursues the identifying marks made by people, animals, and planetary forces, revealing the stories and fantasies hidden in their signatures.Object Lessons is published in partnership with an essay series in the The Atlantic. ...Show more
Dropbear
by Evelyn Araluen
$24.99
AUD
Category: Poetry
I told you this was a thirst so great it could carve rivers. This fierce debut from award-winning writer Evelyn Araluen confronts the tropes and iconography of an unreconciled nation with biting satire and lyrical fury. Dropbear interrogates the complexities of colonial and personal history with an alte rnately playful, tender and mournful intertextual voice, deftly navigating the responsibilities that gather from sovereign country, the spectres of memory and the debris of settler-coloniality. This innovative mix of poetry and essay offers an eloquent witness to the entangled present, an uncompromising provocation of history, and an embattled but redemptive hope for a decolonial future. ...Show more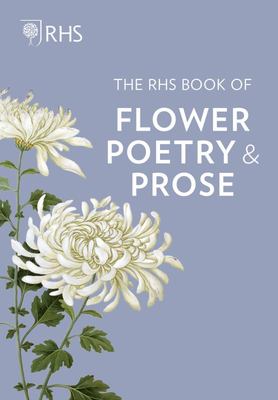 $19.99
AUD
Category: Poetry
An RHS curated collection of the finest writing on more than 60 evocative flowers, from anemone to auricala and jasmine to wisteria by poets and authors including Milton and John Clare. Selected by Charles Elliott and featuring illustrations from the world-famous Lindley Library. Artists and writers ali ke have always been drawn to flowers. As sources of inspiration or simple enjoyment, flowers have been responsible over the centuries for many of our greatest and most memorable works of art, works that echo and preserve - in words and in line and colour - the particular beauties of their subjects. This volume brings together a personal selection of poetry and prose from a broad range of writers, from Shakespeare and Milton, to Reginald Farrer and Edward Augustus Bowles, to twentieth-century poets such as Marianne Moore and Theodore Roethke. Familiar wild and garden flowers are here explored in all their moods and mysteries. The poems and extracts are illustrated with botanical prints from the remarkable collection of artworks at the Royal Horticultural Societys Lindley Library, acknowledged as the worlds finest horticultural library. ...Show more
To My Country
by Ben Lawson; Bruce Whatley (Illustrator)
$29.99
AUD
Category: Poetry
On January 10, Ben touched the hearts of Australians with the reading of his poem To My Country in response to the Australian bushfires. This gorgeous 4 colour book combines Ben's heartfelt words with stunning illustrations by Bruce Whatley.    
$29.99
AUD
Category: Poetry
This clothbound edition features deckled edge paper, a woven ribbon marker, and a foreword written by the author. The book is divided into four chapters, and each chapter serves a different purpose. Deals with a different pain. Heals a different heartache. Milk and Honey takes readers through a journey of the most bitter moments in life and finds sweetness in them because there is sweetness everywhere if you are just willing to look. ...Show more
$32.99
AUD
Category: Poetry
Tim Winton says, 'Surfing is not just a subculture, it is culture, and here's proof', while Jock Serong says that the collection demonstrates our horizons are unlimited. From Gold Coast surf culture to the relationships of humans to the sea and from surf travel in Mexico to Taj Burrow's final campaign in Fiji, this collection features six authors writing about surfing, and the ocean, in six very different ways. Their stories are reverential, energetic and mystical, and between them cover thousands of kilometres of coastline, at home and abroad. ...Show more
$34.99
AUD
Category: Poetry
Essentially, this is Clive James' desert island poems: a selection of his favourite verse and a personal commentary on each.The Fire of Joy was the final book Clive James completed before his death in 2019. It takes its title from the French expression Feu de Joie, which refers to a military celebration when all the riflemen of a regiment fire one shot after another in a wave of continuous sound: it is a reminder that the regiment's collective power relies on the individual, and vice versa.In this book, James has chosen a succession of English poems, exploding in sequence from Chaucer to the present day; they tell the story of someone writing something wonderful, and someone else coming along, reading it, and feeling impelled to write something even more wonderful. After a lifetime, these are the poems James found so good that he remembered them despite himself. In offering them to you, the main purpose of this book is to provide ammunition that will satisfy your urge to discover, learn and declaim verse.As well as his selection of poems, James offers a commentary on each: whether this is a biographical, historical or critical introduction to the poem, or a more personal anecdote about the role a particular poem has played in James's life, these mini essays provide the joy of James's enthusiasm and the benefit of his knowledge. Full of the flashing fires of poems you will not be able to forget, this book will ignite your passion and leave you with a contagious crackle rattling in your ears. ...Show more