$19.99
AUD
Category: Science Fiction | Series: The\Three-Body Problem Ser.
1967: Ye Wenjie witnesses Red Guards beat her father to death during China's Cultural Revolution. This singular event will shape not only the rest of her life but also the future of mankind. Four decades later, Beijing police ask nanotech engineer Wang Miao to infiltrate a secretive cabal of scientists after a spate of inexplicable suicides. Wang's investigation will lead him to a mysterious online game and immerse him in a virtual world ruled by the intractable and unpredictable interaction of its three suns. This is the Three-Body Problem and it is the key to everything: the key to the scientists' deaths, the key to a conspiracy that spans light-years and the key to the extinction-level threat humanity now faces. 'Cixin's trilogy is SF in the grand style, a galaxy-spanning, ideas-rich narrative of invasion and war' Guardian. 'Wildly imaginative, really interesting ... The scope of it was immense' Barack Obama, 44th President of the United States. ...Show more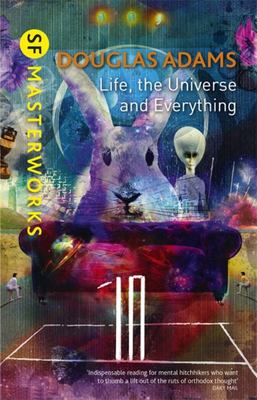 $35.00
AUD
Category: Science Fiction | Series: S. F. Masterworks Ser.
In Life, the Universe and Everything, the third title in Douglas Adams' blockbusting sci-fi comedy series, Arthur Dent finds himself enlisted to prevent a galactic war.Following a number of stunning catastrophes, which have involved him being alternately blown up and insulted in ever stranger regions of the Galaxy, Arthur Dent is surprised to find himself living in a cave on prehistoric Earth. However, just as he thinks that things cannot get possibly worse, they suddenly do. An eddy in the space-time continuum lands him, Ford Prefect, and their flying sofa in the middle of the cricket ground at Lord's, just two days before the world is due to be destroyed by the Vogons. Escaping the end of the world for a second time, Arthur, Ford, and their old friend Slartibartfast embark (reluctantly) on a mission to save the whole galaxy from fanatical robots. Not bad for a man in his dressing gown . . .With exclusive bonus material from the Douglas Adams archives, and an introduction by Simon Brett. ...Show more
The Doomed City
by Arkady STRUGATSKY and Boris STRUGATSKY
$22.99
AUD
Category: Science Fiction | Series: S.f. Masterworks
It is a mysterious city whose sun is switched on in the morning and switched off at night, bordered by an abyss on one side and an impossibly high wall on the other. Its inhabitants are people who were plucked from twentieth-century history at various times and places and left to govern themselves, advi sed by Mentors whose purpose seems inscrutable. This is life in the Experiment.Andrei Voronin, a young astronomer plucked from Leningrad in the 1950s, is a die-hard believer in the Experiment, even though his first job in the city is as a garbage collector. As increasinbly nightmarish scenarios begin to affect the city, he rises through the political hierarchy, with devastating effect. ...Show more
$22.99
AUD
Category: Science Fiction
The extraordinary sequel to Dune. Twelve years after his victory over House Harkonnen, Paul Atreides rules as emperor from the desert planet Arrakis - but his victory has had profound consequences. War has been brought to the entire known universe, and billions have already perished. Despite having be come the most powerful emperor known to history, Paul is powerless to bring an end to the fighting. While former allies conspire to dethrone Paul and even his own consort acts against him, Paul accepts a gift from the Tleilaxu, a guild of genetic manipulators, hoping to find a single spark of peace and friendship amidst the betrayal and chaos. But this act undermines Paul's support from the Fremen, his own people. The Fremen are the true source of Paul's power; losing them is the one thing that could truly topple his empire. As matters escalate, Paul will be forced to chose between his throne, his wife, his people and his future - and the future of the entire universe. An epic novel of the cost of victory . . . and the price of war. 'Brilliant . . . it is all that Dune was, and maybe a little more.' Galaxy Magazine ...Show more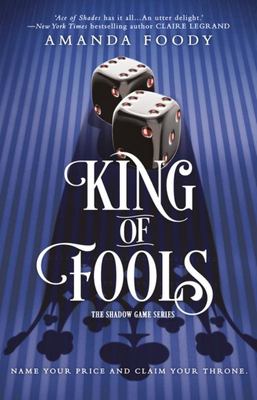 $19.99
AUD
Category: Science Fiction | Series: The\Shadow Game Ser.
Indulge your vices in the City of Sin, where a sinister street war is brewing and fame is the deadliest killer of them all...On the quest to find her missing mother, prim and proper Enne Salta became reluctant allies with Levi Glaisyer, the city's most famous con man. Saving his life in the Shadow Game forced Enne to assume the identity of S ance, a mysterious underworld figure. Now, with the Chancellor of the Republic dead and bounties on both their heads, she and Levi must play a dangerous game of crime and politics...with the very fate of New Reynes at stake.Thirsting for his freedom and the chance to build an empire, Levi enters an unlikely partnership with the estranged son of mafia donna Vianca Augustine. Meanwhile, Enne remains trapped by Vianca's binding oath, playing the roles of both darling lady and cunning street lord, unsure which side of herself reflects the truth.As Enne and Levi walk a path of unimaginable wealth and opportunity, new relationships and deadly secrets could quickly lead them into ruin. And when unforeseen players enter the game, they must each make an impossible choice: sacrifice everything they've earned in order to survive...Or die as legends. ...Show more
$22.99
AUD
Category: Science Fiction | Series: S.F. Masterworks
 A Victorian scientist develops a time machine and travels to the year 802,171 AD. There he finds the meek, child-like Eloi who live in fear of the underground-dwelling Morlocks. When his time machine goes missing, the Traveller faces a fight to enter the Morlocks' domain and return to his own time.THE TIME MACHINE remains one of the cornerstones of science-fiction literature and has proved hugely influential. ...Show more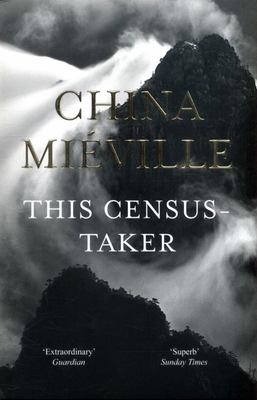 $19.99
AUD
Category: Science Fiction
In a remote house on a hilltop, a lonely boy witnesses a traumatic event. He tries - and fails - to flee. Left alone with his increasingly deranged parent, he dreams of safety, of joining the other children in the town below, of escape. When at last a stranger knocks at his door, the boy senses that his days of isolation might be over. But by what authority does this man keep the meticulous records he carries? What is the purpose behind his questions? Is he friend? Enemy? Or something else altogether? A novella filled with beauty, terror and strangeness, This Census-Taker is a poignant and riveting exploration of memory and identity. ...Show more
$19.99
AUD
Category: Science Fiction | Series: Vintage Classics Ser.
The Time Machine is a science fiction novella by H. G. Wells, published in 1895 for the first time and later adapted into at least two feature films of the same name, as well as two television versions, and a large number of comic book adaptations. It indirectly inspired many more works of fiction in ma ny media. This 32,000 word story is generally credited with the popularization of the concept of time travel using a vehicle that allows an operator to travel purposefully and selectively. The term "time machine", coined by Wells, is now universally used to refer to such a vehicle. Wells also introduced the idea of time being the "fourth dimension", as well as an early example of the Dying Earth subgenre. Wells had considered the notion of time travel before, in an earlier work titled The Chronic Argonauts. He had thought of using some of this material in a series of articles in the Pall Mall Gazette, until the publisher asked him if he could instead write a serial novel on the same theme; Wells readily agreed, and was paid £100 (equal to about £9,000 today) on its publication by Heinemann in 1895. The story was first published in serial form in the January to May numbers of William Ernest Henley's new venture New Review. The story reflects Wells's own socialist political views, his view on life and abundance, and the contemporary angst about industrial relations. It is also influenced by Ray Lankester's theories about social degeneration. Other science fiction works of the period, including Edward Bellamy's Looking Backward and the later Metropolis, dealt with similar themes. ...Show more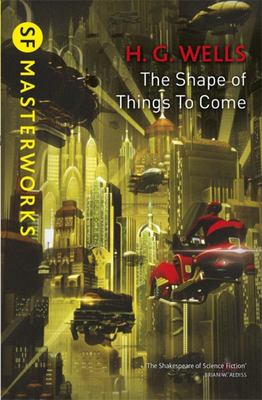 $22.99
AUD
Category: Science Fiction | Series: S.f. Masterworks
When a diplomat dies in the 1930s, he leaves behind a book of 'dream visions' he has been experiencing, detailing events that will occur on Earth for the next two hundred years. This fictional 'account of the future' (similar to LAST AND FIRST MEN by Olaf Stapledon) proved prescient in many ways, as Wel ls predicts events such as the Second World War, the rise of chemical warfare and climate change. ...Show more
$16.99
AUD
Category: Science Fiction | Series: The Lord of the Rings
Concluding the story of The Hobbit, this is the final part of Tolkien s epic masterpiece, The Lord of the Rings, featuring a striking black cover based on Tolkien s own design, the definitive text, and a detailed map of Middle-earth. The armies of the Dark Lord Sauron are massing as his evil shadow spre ads even wider. Men, Dwarves, Elves and Ents unite forces to do battle against the Dark. Meanwhile, Frodo and Sam struggle further into Mordor, guided by the treacherous creature Gollum, in their heroic quest to destroy the One Ring JRR Tolkien s great work of imaginative fiction has been labelled both a heroic romance and a classic fantasy fiction. By turns comic and homely, epic and diabolic, the narrative moves through countless changes of scene and character in an imaginary world which is totally convincing in its detail. Tolkien created a vast new mythology in an invented world which has proved timeless in its appeal. Part of a set of three paperbacks, this popular edition is once again available in its classic black livery designed by Tolkien himself." ...Show more
$18.99
AUD
Category: Science Fiction
Ray Bradbury's internationally acclaimed novel Fahrenheit 451 is a masterwork of twentieth-century literature set in a bleak, dystopian future. Guy Montag is a fireman. In his world, where television rules and literature is on the brink of extinction, firemen start fires rather than put them out. His jo b is to destroy the most illegal of commodities, the printed book, along with the houses in which they are hidden. Montag never questions the destruction and ruin his actions produce, returning each day to his bland life and wife, Mildred, who spends all day with her television "family." But then he meets an eccentric young neighbor, Clarisse, who introduces him to a past where people didn't live in fear and to a present where one sees the world through the ideas in books instead of the mindless chatter of television. When Mildred attempts suicide and Clarisse suddenly disappears, Montag begins to question everything he has ever known. He starts hiding books in his home, and when his pilfering is discovered, the fireman has to run for his life. ...Show more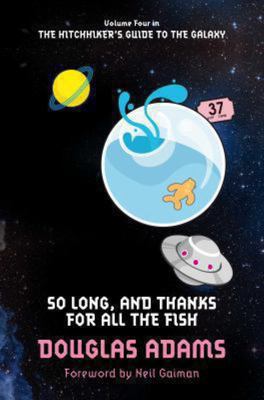 $22.99
AUD
Category: Science Fiction | Series: Hitchhiker's Guide to the Galaxy
Thirty years of celebrating the comic genius of Douglas Adams... There is a knack to flying. The knack lies in learning how to throw yourself at the ground and miss. It's not an easy thing to do and Arthur Dent thinks he's the only human who's been able to master this nifty little trick - until he meets Fenchurch, the girl of his dreams. Fenchurch knows how the world could be made a good and happy place. Unfortunately she's forgotten. Convinced that the secret lies within God's Final Message to His Creation they go in search of it. And in a dramatic break with tradition - actually find it... Volume Four in the Trilogy of Five ...Show more